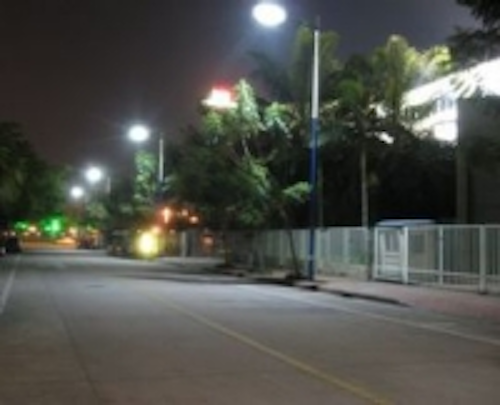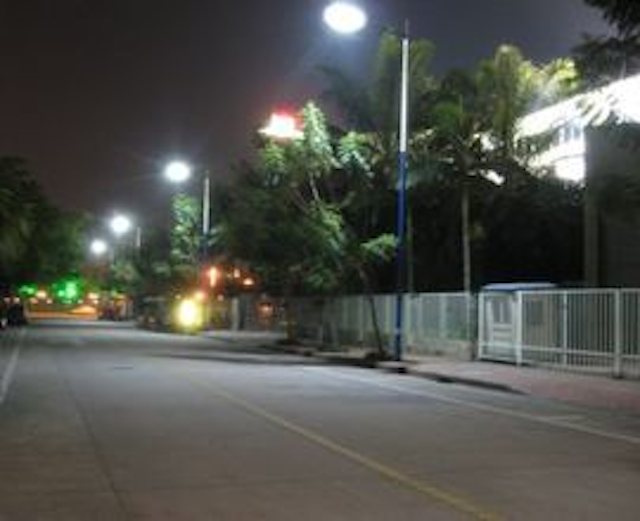 Date Announced: 07 Mar 2007
Cree XLamp XR-E LEDs chosen for solar-powered streetlights
DURHAM, N.C. -- Cree, Inc. (Nasdaq: CREE - News), a leader in LED solid-state lighting components, today announced that Guangzhou Multi-Cell Semiconductor Lighting Technology Co., Ltd. (Multi-Cell) is installing energy-saving, solar-powered streetlights based on Cree's award- winning XLamp XR-E power LEDs.
Multi-Cell is demonstrating its new XR-E LED- based streetlight product with a 20-light project in Guangzhou.
White Cree XR-E LEDs produce typical luminous flux of 80 lumens at 350 mA, yielding 70 lumens per watt, and establish a new lighting class of LED performance. Cree XLamp XR-E LEDs lead the industry in brightness and efficiency.
"By using the Cree XR-E LED in Multi-Cell's MZSLB-130 streetlight, we have significantly improved the performance of these products," said Peng Zhoulong, Multi-Cell general manager. "The Cree XR-E is very bright and efficient but also exceptionally consistent and stable. Its package design is especially beneficial to the mass-production assembly line, providing a streamlined manufacturing process."
"The revolution in LED lighting offers the globally vital benefit of energy savings from an environmentally friendly technology. As a result, especially in geographies of the world where conserving energy is a high priority, the demand for LED streetlights is growing rapidly," said Norbert Hiller, Cree general manager and vice president for XLamp power LEDs. "Cree is proud to help drive the revolution in light and power."
For additional information on Cree XLamp power LEDs, please call (919) 313-5300 or visit www.cree.com/xlamp.
About Guangzhou Multi-Cell Semiconductor Lighting Technology Co., Ltd.
Guangzhou Multi-Cell Semiconductor Lighting Technology Co., Ltd. is devoted to development and production of high-power LED streetlights and spot and large-area lights. Multi-Cell's products are designed for high brightness, high efficiency, high power and high reliability. For additional information about Multi-Cell LED light fixtures, visit www.mcledlight.com.
Contact
Cree XLamp power LEDs (919) 313-5300
E-mail:info@cree.com
Web Site:www.cree.com/xlamp