Dominant provides more longer-life white LED in PLCC-4 package
Mar 27th, 2007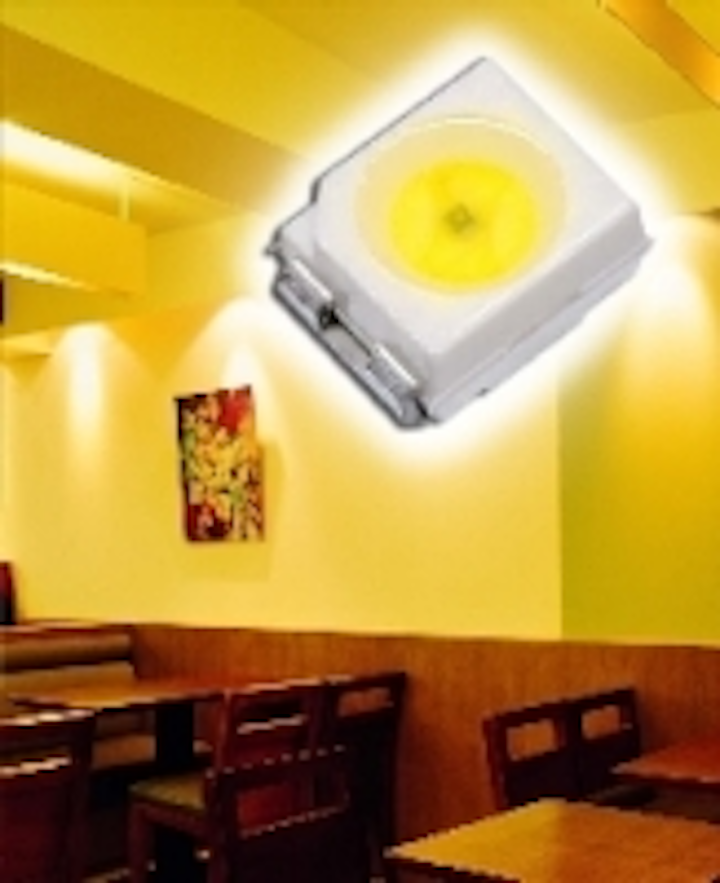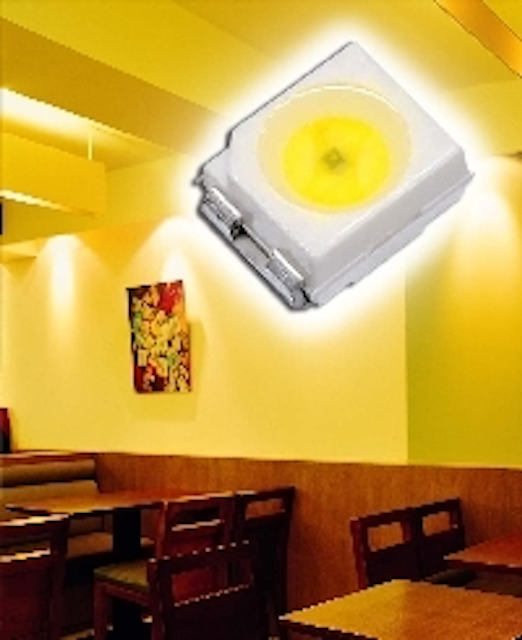 Date Announced: 27 Mar 2007
The new white LED Power DomiLED provides an outstanding long product lifetime up to 50,000 hours due to its silicone encapsulation, making it the most durable product in PLCC-4 package.
In terms of design and dimensions, the package is the same as other Power DomiLED (3.2 (L) x 2.8 (w) x 1.8 (H) mm) and at 30mA, it produce maximum light of 4.2lm. This product line provides high performance due to low thermal resistance and excellent heat dissipation. The new white LED Power DomiLED also has a compact package outline and easy to assemble on PCB with standard SMT-reflow.
The new White LED Power DomiLED is highly suited for various lighting applications such as backlighting (switches, keys, displays), LCD backlighting, exterior and interior automotive illumination (signal indicator, dome light, dashboard), illuminated advertising and special effect lighting. It provides higher lighting performance and long lifetime due to enhanced resin material.
About DOMINANT Semiconductors
DOMINANT Semiconductors is a dynamic Malaysian Corporation that is among the worlds leading SMT LED Manufacturers. An excellence – driven organization, it offers a comprehensive product range for diverse industries and applications. Featuring an internationally certified quality assurance acclaim, DOMINANT's extra bright LEDs are perfectly suited for various lighting applications in the automotive, consumer and communications as well as industrial sectors. With extensive industry experience and relentless pursuit of innovation, DOMINANT's state-of-art manufacturing, research and testing capabilities have become a trusted and reliable brand across the globe. More information about DOMINANT Semiconductors can be found on the Internet at http://www.dominant-semi.com.
DOMINANT is a QS 9000, ISO9001 and TS16949 certified company.
Contact
Tel: +60 (06) 2833566 Fax: +60 (06) 2830566 Email: sales@dominant-semi.com Website: http://www.dominant-semi.com
E-mail:sales@dominant-semi.com
Web Site:www.dominant-semi.com