Marl International Limited launches new website
Mar 7th, 2007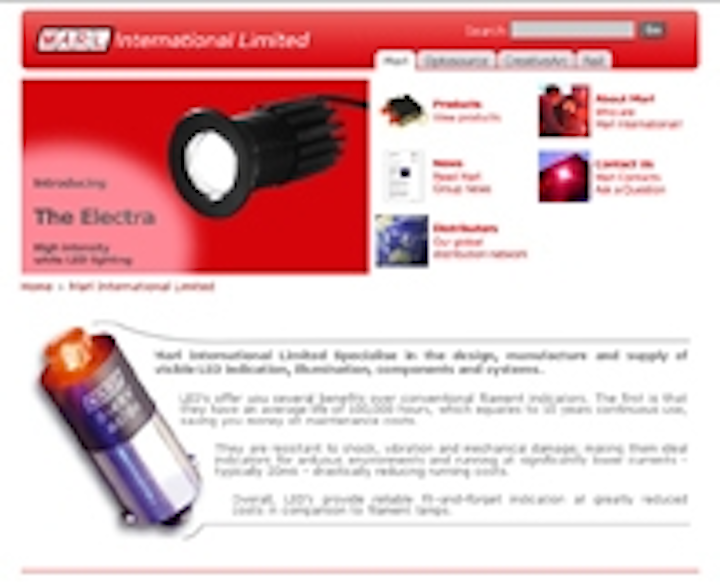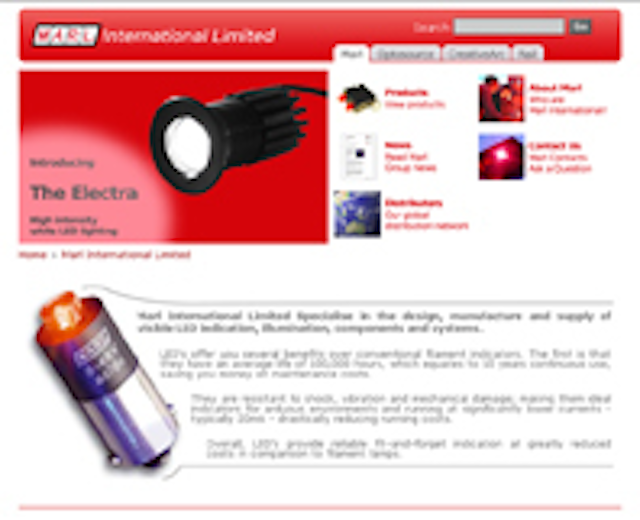 Date Announced: 07 Mar 2007
LED lighting solutions company Marl International Limited have launched their new corporate website - www.marl.co.uk
The website has been re-designed specifically to encompass the extraordinary scope of the company's capabilities.
Marl has specialised in the design and manufacture of visible LED indication, illumination, components and systems for over 30 years supplying to the electronic, power generation, defence and telecommunication industries. Marl has created a complete range of resources and facilities, which are utilised by a highly trained and experienced staff. Marl pride itself on the high standard of it's products and is registered to BSI 2000 standard as well as being RoHs and WEEE compliant.
The website features technical information and fully downloadable specification sheets on this extensive range of products.
Marl Optosource is one of the leading UK distributors of LED components. Optosource have privileged access to the product portfolios of the world's leading optoelectronic manufacturers and are able to offer a complete 'one stop' solution to any visible opto electronic requirement. The new website contains a detailed database on all LED components and ancillary equipment available including heatsinks, drivers and lenses.
Marl CreativeArc offers a total solution to architectural, retail and commercial lighting applications. The website features an exclusive range of high quality fixtures for interior and exterior use. Each fixture utilises the finest, high intensity LED light engines available.
Marl has also worked closely with end users and established suppliers of rail equipment for many years and the website contains a section specific to LED systems for the rail industry, featuring emergency lighting for rail passenger carriages.
Contact
Tel: 01229 582430 Fax: 01229 585155
E-mail:marketing@marl.co.uk
Web Site:www.marl.co.uk