Alpha-One offers 375 nm surface-mount UV LED for photo catalyst
Mar 5th, 2007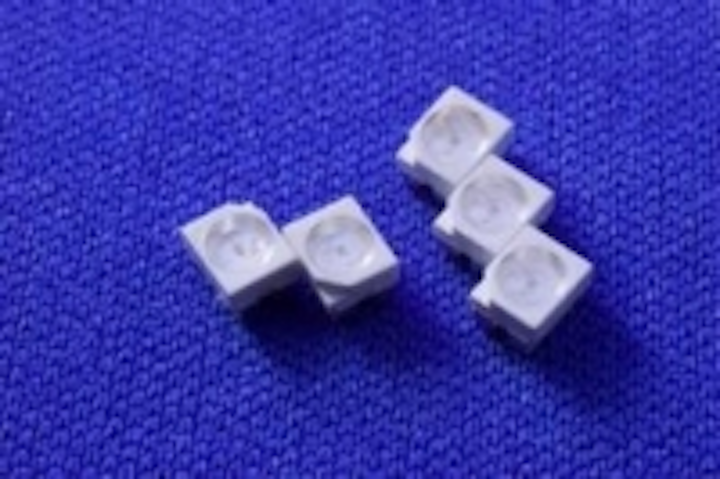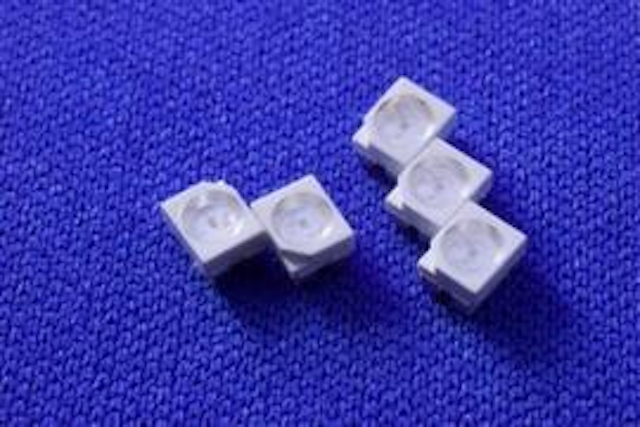 Date Announced: 05 Mar 2007
AUV375-CAUE is a cost-effective high reliability SMD type Ultraviolet LED with 375nm.
Normally, the ultraviolet rays effect badly to the coating resin in surface mount devices. However, Alpha-One in Japan successfully developed the surface mount device with UV-resist resin by their excellent technology, which can withstand the severe reliability test.
AUV375-CAUE is a compact type LED in SMD package (2.6 x 3.5 mm), whose output power is typ. 4.0 mW at IF= 20 mA. Due to its wider half viewing angle, it has an excellent light distribution, and the uneven ultraviolet rays can be obtained.
Nowadays, 375nm is in spotlight for photo catalyst by using it in air or water purifier. It can be also applied as a light source of security devices to detect the coins and banknotes in the various amusement and banking machines. It can be utilized for chemical analysis equipment, medical apparatus, and so forth, too.
Due to its compact package, it can be realized to make the final equipment smaller and more compact.
Contact
Alpha-One Electronics Ltd. 2-8-41 Chuoh, Ebina-city Kanagawa 243-0432 JAPAN
E-mail:info@alpha1-eg.com
Web Site:www.alpha1-eg.com