Grote introduces 1350-lm Trilliant 36 LED WhiteLight work lamp
Feb 26th, 2010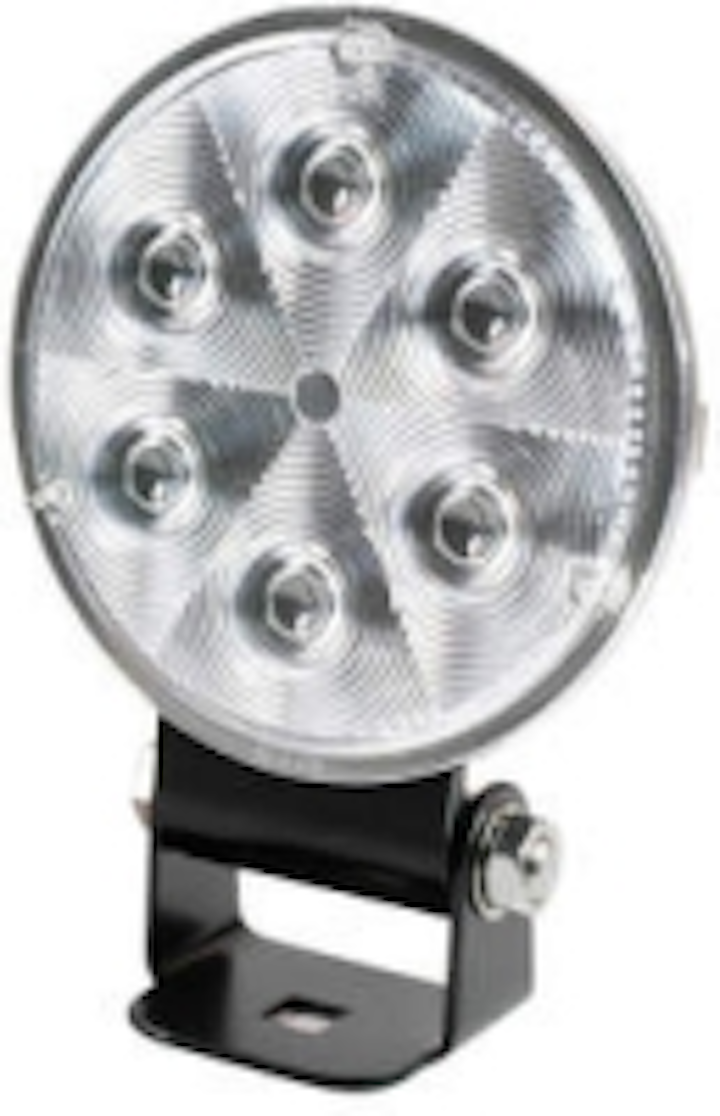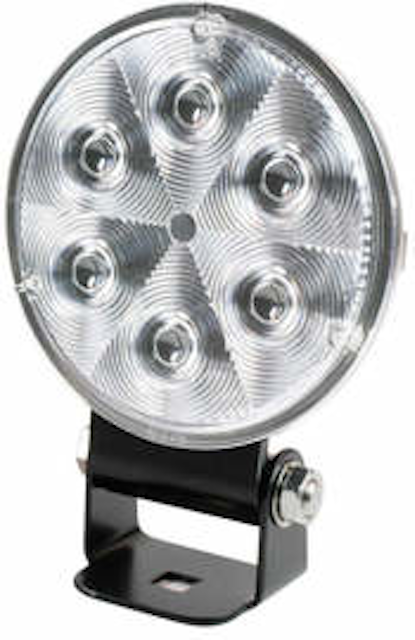 Date Announced: 26 Feb 2010
New High-Tech, Work Lamp Packs More Than 1,350 Raw Lumens of Brilliant LED WhiteLight Into a Compact, Easy-to-Install Package
Grote Industries, a world leader in high-performance LED lighting technology for the transportation industry, introduced the sixth member of its advanced LED WhiteLight Work Lamps Portfolio today: the revolutionary Trilliant 36 LED WhiteLight With Mounting Bracket.
The new lamp has a 40,000-hour service rating and an adjustable mounting bracket capable of 180-degrees of vertical rotation. The new Trilliant 36 LED WhiteLight With Mounting Bracket takes its place among Grote's elite group of six high-tech, high-performance, LED WhiteLight Work Lamps.
"The first thing you notice about this lamp is its compact size and brightness," Scott Robertson, product manager of LED WhiteLight for Grote Industries, said. "It's the size and shape of a standard PAR 36 bulb mounted on an adjustable bracket, but it's packed with advanced electronics that drive high-output LEDs to their optimal limit."
Grote engineers leveraged their more than 20 years of experience in LED thermal management and optic design to create the new lamp, which features a revolutionary new TractorPlus beam pattern that delivers almost three times more usable light than traditional PAR 36 product offerings.
With a service life rating of 40,000 hours, the new Trilliant 36 LED WhiteLight With Mounting Bracket is the logical alternative to the widely used PAR 36 incandescent work lamp. When a fleet factors in the loss of human and vehicle productivity associated with bulb outages and the time it takes to obtain and replace bulbs, the true cost of incandescent use rises exponentially. The energy consumption of incandescent and halogen lamps adversely affect their cost impact as well.
Grote calculates that its new lamp will provide end users with 100 times the lifespan of a traditional PAR 36 bulb and will save them approximately $600 in bulb replacement costs over its service life.
The Trilliant 36 LED WhiteLight With Mounting Bracket is manufactured with rugged UV, hard-coated, polycarbonate lens that can be replaced if damaged. The lens can be easily interchanged and the conversion from a wide flood lens to TractorPlus lens takes just seconds. The lamp also comes with an AMP-style connector and pigtail for hardwired applications.
Contact
812-273-1296 800-628-0809
Web Site:www.grote.com