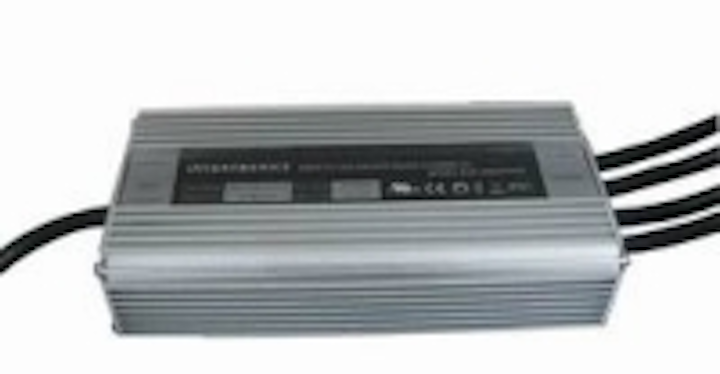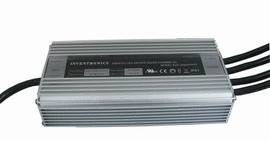 Date Announced: 10 Feb 2010
Hangzhou, China –- Inventronics has announced the availability of three new models of constant current power supplies for solid state lighting applications each feature multiple outputs. This new product family includes dual, triple and quad output drivers. Each output provides 50W of power at 350mA. The EUC-100D035ST has two outputs for 100W, the EUC-150T035ST has three outputs delivering a total of 150W and the EUC-200Q035ST is a four-output, 200W supply.
Each of these models operates over a 90-305 Vac input range and each output delivers 350mA of constant current with a maximum output voltage of 142 V. All three products deliver 91% efficiency with excellent power factor and are already approved to UL8750 and compliant with EN61347 safety standards. At nominal load and an ambient 45°C, the life of the products range from 50,000 hours for the 200W product to 75,000 hours for the 100W model.
"These products provide a significant opportunity to improve system reliability," said Gary Hua, founder and CEO of Inventronics. "By independently regulating the current in each LED string the thermal stress associated with current imbalances can be avoided. In addition, the failure of a single LED in one string has no impact at all on the current in the other strings so that failures don't propagate through the system."
All three models are packaged in a rugged aluminum housing which is IP67 rated allowing for use in indoor and outdoor applications. Each of these products also feature robust lightning protection as well as over-voltage, over-current and over-temperature protection and operate over an ambient temperature range of -35 to 70°C.
Samples of the EUC-100D035ST, EUC-150T035ST and EUC-200Q035ST are available now. For a full datasheet please check the Inventronics website (www.inventronics-co.com) or contact the company at sales@inventronics-co.com.
Contact
Inventronics 3rd Fl, Bldg B. Eastcom City, 66 Dongxin Road, Binjiang District Hangzhou, Zhejiang 310053 P.R. China Attn: Ms. Grace Chen Tel: 86-571-86632260 Fax: 86-571-86601139
E-mail:sales@inventronics-co.com
Web Site:www.inventronics-co.com