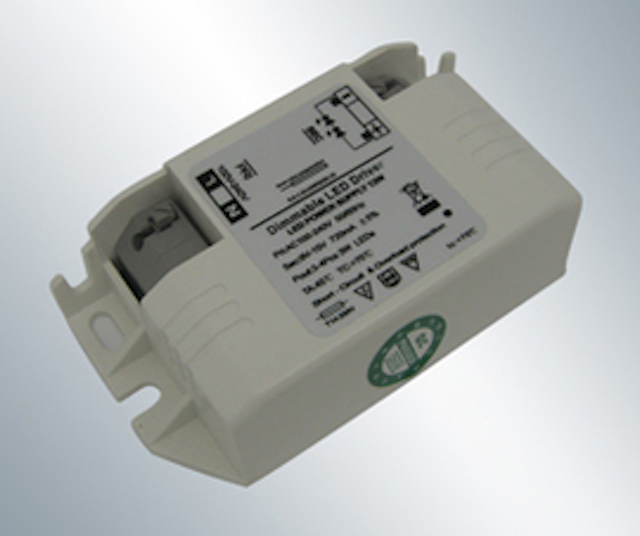 Date Announced: 04 May 2010
In order to achieve aesthetic value and saving energy, we need to use dimming to change the illumination light intensity, Gosoled Lighting developed newly stable Dimmable led outside driver, suitable for a variety of conventional dimmers (TRIAC, adjustable Front edge and trailing edge dimmer). Smooth and stable dimming performance can be suit for different occasion as easy as the led lights.
DIMMING ADVANTAGES:
1.Support for the majority of available dimmers (e.g. TRIAC);
2.In the dimming range, all the input LED current ripple and current are constant ,the voltage is stable, no flicker, we can greatly extend the life of our lamp. Dimming range is between 5% -100% (Due to working current calculation);
3.When external voltage fluctuation, LED power supply current is constant, the brightness keep the same.
4.Input Voltage: 110Vac/230Vac
5.Better efficiency thanks to valley detection
6.Adjustable natural dimming curve integrated
7.Natural dimming via a built-in logarithmic curve
8.Constant power output
9.available 10pcs-1W LEDs/3pcs*3W LEDs/4pcs*3W LEDs
MATCH DIMMER BRAND:
1.Legrand (France)
2.Lutron (USA)
3.MASANO (Japan)
4.TCL (China)
Etc.
OUR POPULAR PRODUCTS INCLUDE:
1) LED Lamps: LED tube, LED Plug-in Lamp, LED Dimmable Lamp, LED Spot Light, LED down light, LED light bulb, LED flame Lamp, LED Shading lamp, LED Candle Lamp, LED Par Lamp
2) LED Driver: Indoor LED Driver, Outdoor LED Driver, LED Dimming Driver, LED tube Driver
For more information about Gosoled Lighting's products visit www.gosoled.com
Contact
PR department Gosoled Lighting Co.,Ltd TEL:+86(755)8350 0557 FAX:+86(755)8350 0556
E-mail:info@gosoled.com
Web Site:www.gosoled.com