LEDs help Stanley clamp-On flashlight deliver wide beam & cordless operation
May 13th, 2010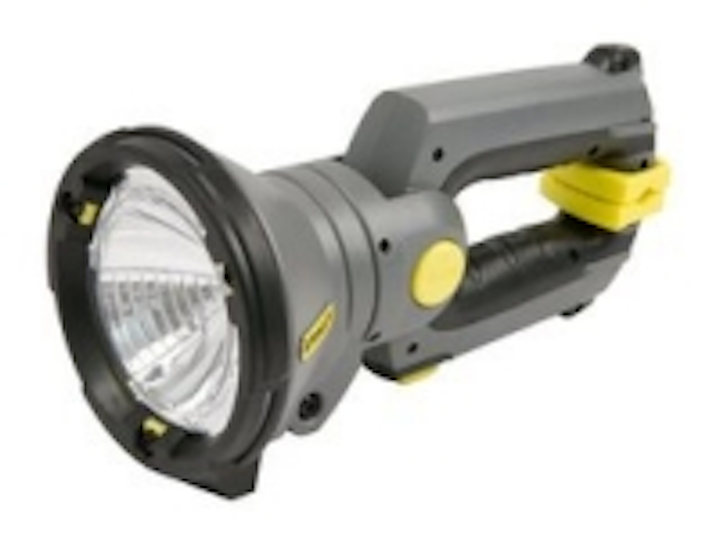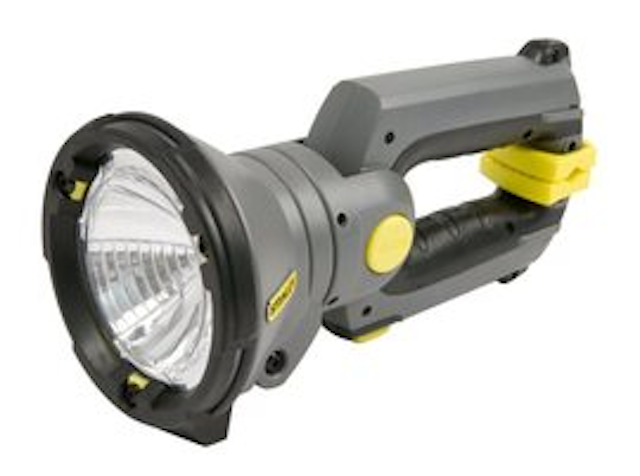 Date Announced: 13 May 2010
-- Stanley's Worklight Beams Up Performance with Support from Future Lighting Solutions
LAS VEGAS -– The use of LUXEON® Rebel LEDs in a clamp-on flashlight recently introduced by Stanley Hand Tools is beaming up big benefits over halogen versions, including a wider beam spread free of hot spots as well as the ability to operate cordlessly with a long battery run time because of low LED power consumption. Stanley used the engineering services of solid state solutions specialist Future Lighting Solutions to optimize the lighting system design.
The hands-free Stanley 95-891 Clamping Flashlight features a floodlight-style beam that was achieved by combining a custom-designed Stanley reflector with the optical properties of the LED package. Comparable halogen products cannot evenly illuminate a large work surface without hot spots. Stanley's patented 350° rotational head with a 120° tilt can be used to aim the light precisely where it is needed.
Patented Stanley technology also delivers up to 30 hours of run time, eliminating the need to plug the flashlight into an electrical outlet. Halogen versions consume too much power to offer a practical battery option.
Future engineers provided optical and thermal simulations as well as LED engineering expertise that assisted Stanley in optimizing the system design and delivering the best performance at the lowest cost without the time and expense of prototyping. Future's recommendations on LED selection, drive current, heat management, board design and other system components became the blueprint for the finished LED lighting assembly.
Future is also providing a one-stop source for LEDs, boards, drivers and other lighting components as well as supply chain services customized to Stanley's geographical and logistics needs. Components are stored and shipped from a Future warehouse in China under a bonded inventory program, ensuring reliable parts supply to Stanley's local contract manufacturer as well as eliminating the lag time that would be involved in shipping from Future's distribution center in North America.
A detailed case study is available at www.futurelightingsolutions.com.
www.FutureLightingSolutions.com
About Future Lighting Solutions
Future Lighting Solutions (www.futurelightingsolutions.com) is a leading provider of LED lighting components and support services for solid-state lighting products and installations, including engineering expertise, concept development, full system solutions and online tools that accelerate quality application development. The company is a division of Future Electronics.
Contact
Heather Goldsmith Telephone: +1 514-694-7710
E-mail:heather.goldsmith@futureelectronics.com
Web Site:www.FutureLightingSolutions.com