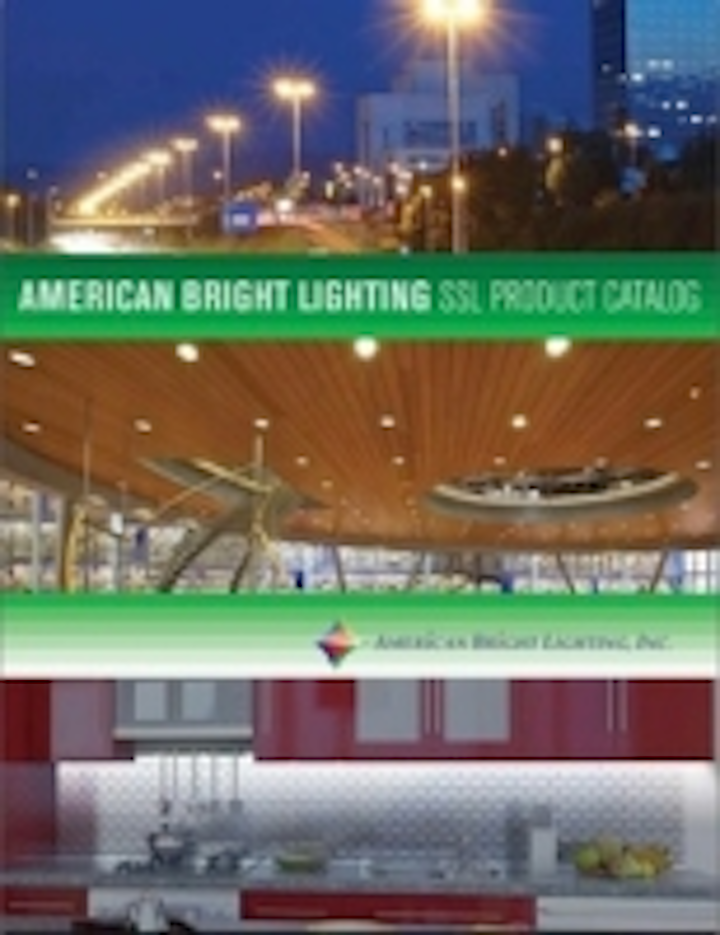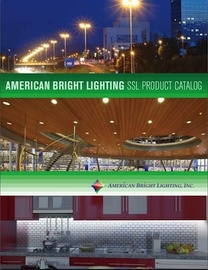 Date Announced: 28 Apr 2010
American Bright Lighting, Inc. today announced the availability of its new Solid State Lighitng (SSL) Catalog. The new catalog covers the full range of American Bright Lighting's products for general lighting applications. The twenty-page full color catalog provides specifiers and lighting designers all of the required technical information and selection guides necessary to specify American Bright Lighting products.
The catalog features American Bright Lighting's successful SimpleTube™ series as well as full lines of integrated screw based lamps, down light assemblies, troffer style fixtures, streetlights, area lights and an assortment of decorative products. The catalog is available in PDF format, downloadable from www.ab-lighting.com as well as in hard copy.
Please contact the American Bright Lighting, Inc. for your free copy of the SSL Products Catalog toll free at 1-866-533-5588. Or visit American Bright Lighting, Inc. online at www.ab-lighting.com.
Contact
American Bright Lighting, Inc. Technical/Management Contact: Jing Mo (866) 533-5588 jing.mo@ab-lighting.com
E-mail:jing.mo@ab-lighting.com
Web Site:www.ab-lighting.com