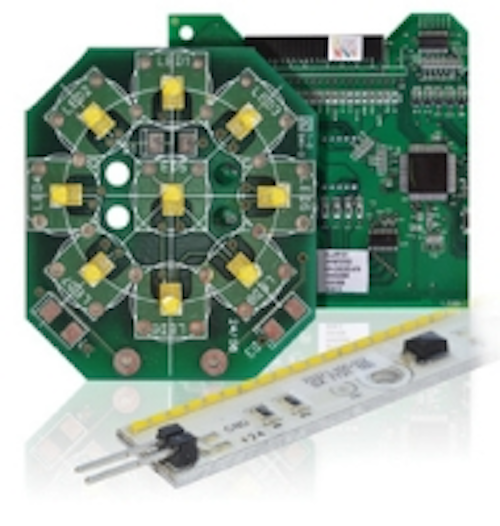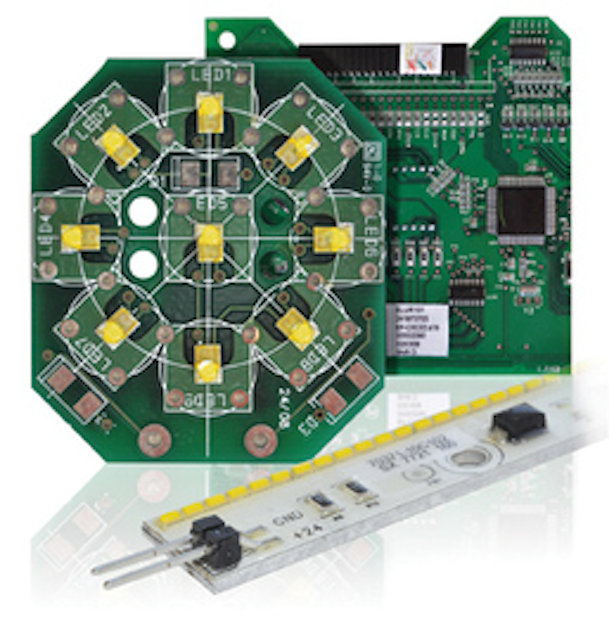 Date Announced: 16 Apr 2010
Salisbury, N.C. –– Shat-R-Shield reaches beyond the safety lighting industry to provide clear conformal coatings for LED and printed circuit boards. Protect-R-Shield is a fully-automated, integrated application process using specialized coating materials to preserve performance of precision electronic components. For the life of the product, the Protect-R-Shield conformal coating "protects and shields" critical electronic components from the harmful effects of environmental contaminants.
Damaging elements such as moisture, salt spray, corrosion, and organic growth can penetrate and render vital electronic circuitry and components inoperative. By using a computer programmed and selective coating process, a crystal-clear, non-yellowing conformal coating (impervious to environmental contaminants) seals the printed circuit board and desired electronic components. Protection from abrasion, extreme temperatures, shock, and stress relief are also cost-effective benefits provided by Protect-R-Shield.
Shat-R-Shield will be exhibiting at the upcoming LightFair International Show in Las Vegas, May 12-14, Booth #691. Company representatives will be pleased to present samples and provide additional information.
Shat-R-Shield is the leading manufacturer of shatter-resistant lamps and lighting products. Their lamp coatings are UL-EPH classified, NSF certified, and meet safety regulations in the US, Canada, and Mexico -- including FDA, OSHA, ASME, and CFIA. Please visit www.shatrshield.com or email info1@shatrshield.com
Contact
Don Cattoni, Product Mgr. dcattoni@shatrshield.com (800) 223-0853 ext. 206
E-mail:info1@shatrshield.com
Web Site:www.shatrshield.com