Tyco Electronics Launches IP67-Rated, Low-Profile SlimSeal SSL Connector
Apr 9th, 2010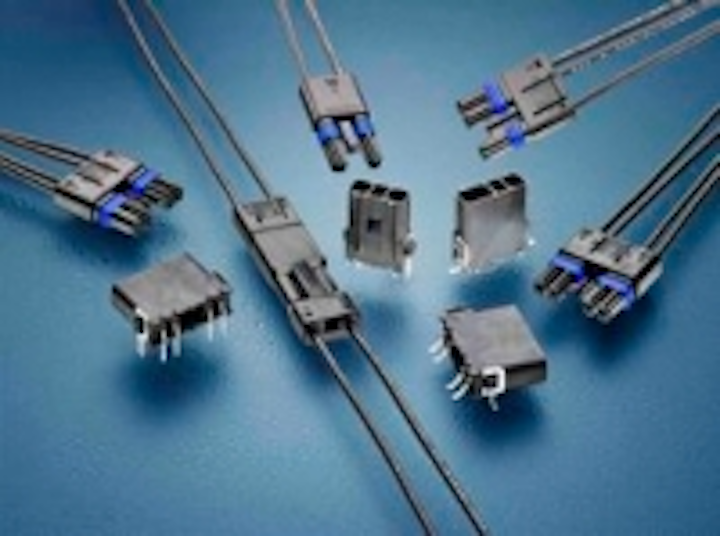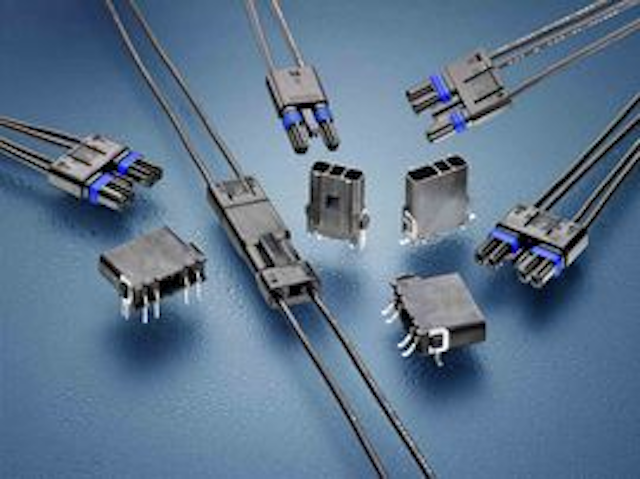 Date Announced: 09 Apr 2010
HARRISBURG, Pa. -- April 9, 2010 -- Tyco Electronics introduces the new SlimSeal Solid State Lighting (SSL) connector for indoor and outdoor lighting applications. The connector was developed to meet customers' needs for a sealed, low-profile, single-row LED connector for use in a variety of rugged lighting conditions.
The SlimSeal SSL connector maintains an IP67 seal rating -- making it suitable for indoor and outdoor residential, commercial and architectural applications that are exposed to wet environments such as billboards, live event shows, street and tunnel lighting. Additionally, the connector can be used in traditional lighting fixtures and commercial refrigeration.
Key features include UV-resistant wire-to-wire and wire-to-board configurations, SMT and thru-hole headers, positive integral latching and pre-assembled seals. The polarized, RoHS-compliant connector -- available in two, three and four positions -- accepts 18 through 24 AWG stranded wire. Housings are manufactured with UL 94 V0-rated high temperature-resistant thermoplastic.
Electrical performance characteristics include an operating current of 5 Amps, a maximum operating voltage of 250 VAC/250 VDC and a 1500 VAC dielectric withstanding voltage rating.
For more information on the new SlimSeal SSL connector, visit http://www.tycoelectronics.com/products/SlimSealSSLconnector .
ABOUT TYCO ELECTRONICS
Tyco Electronics Ltd. is a leading global provider of engineered electronic components, network solutions, specialty products and undersea telecommunication systems, with fiscal 2009 sales of US$10.3 billion to customers in more than 150 countries. We design, manufacture and market products for customers in a broad array of industries including automotive; data communication systems and consumer electronics; telecommunications; aerospace, defense and marine; medical; energy; and lighting. With approximately 7,000 engineers and worldwide manufacturing, sales and customer service capabilities, Tyco Electronics' commitment is our customers' advantage. More information on Tyco Electronics can be found at http://www.tycoelectronics.com/.
# # #
TE (logo) and Tyco Electronics are trademarks of the Tyco Electronics group of companies and its licensors.
Contact
Editorial Contact: Rachel A. Sigamony (717) 986-7761 rachel.sigamony@tycoelectronics.com Product Contacts: Americas: Alexander Hunt III Product Manager (1) 717-986-5911 ahunt@tycoelectronics.com EMEA: Bart Broeren Development Manager (31) 73-6246371 bart.broeren@tycoelectronics.com Asia/Pacific: Lynn Xiong Product Specialist (86) 21-24071460 lynn.xiong@tycoelectronics.com
E-mail:ahunt@tycoelectronics.com
Web Site:www.tycoelectronics.com/products/SlimSealSSLconnector