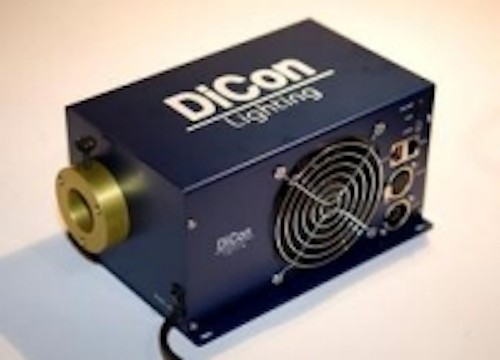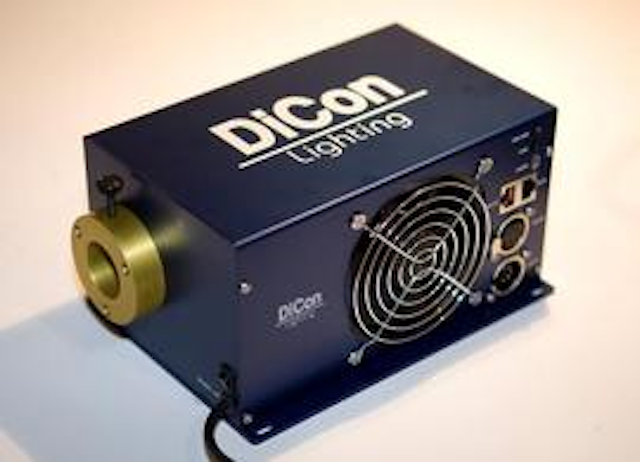 Date Announced: 14 Apr 2010
Richmond, CA–DiCon Lighting announces a new addition to the FL5100 FiberLamp family, its latest line of high brightness RGB LED fiber optic illuminators, with an option for A/C input called the FL5100B. Specifically added for the entertainment and theatrical industries, this 96W high-powered fiber optic illuminator is easily implemented into existing thematic environments.
Along with the added A/C input option, the FL5100B fiber optic illuminator offers a standardized twinkle wheel and the capability to customize effects for specific needs. The multi-speed twinkle wheel provides smooth spatial dimming and brightening of the light across the face of the fiber bundle, an ability previously not feasible with other LED sources. (Color management is done electronically.)
The FL5100B fiber optic illuminator also features complete DMX capability, where up to 30 units can be daisy chained under DMX control using 5-pin XLR in-and-out connectors. Built-in DMX-based master-satellite functionality allows one unit to control and synchronize the behavior of the other units. DMX control combined with the new A/C input and effect wheel options make the FL5100B LED illuminator ideal for entertainment and theatrical applications, such as star ceilings and fiber optic curtains.
The FL5100B LED fiber optic illuminator is currently undergoing UL certification, demonstrating DiCon's commitment to safety standards. For more information on the FL5100B fiber optic illuminator please visit www.diconlighting.com/products/fiber_lamp.php.
About DiCon Lighting
Using patented high-density LED arrays, DiCon Lighting designs and manufactures a variety of innovative LED luminaires for the architectural and entertainment lighting industries. Under parent company DiCon Fiberoptics, Inc., it has over 25 years of experience in fiber optic and photonic technologies. Combining thermal, optic, electrical, and mechanical expertise, DiCon Lighting delivers unique LED products to meet your needs.
For more information on DiCon Lighting, please visit www.diconlighting.com.
Contact
Miriam Ling mling@diconlighting.com
E-mail:mling@diconlighting.com
Web Site:www.diconlighting.com