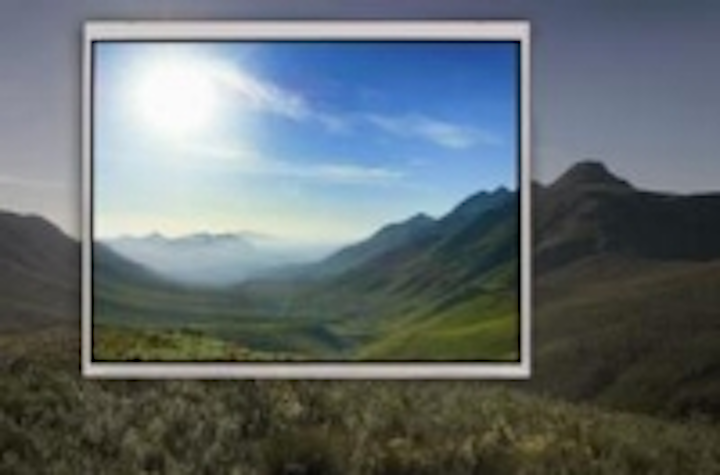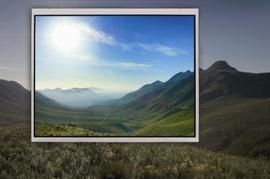 Date Announced: 19 Jul 2010
Hamburg - With its new 12.1 inch LC-display,
Sharp
is expanding its portfolio of displays with LED backlighting for industrial applications, with a high brightness model providing excellent optical features. It is also Sharp's first industrial display of this size with an XGA resolution of 1024x768 pixels.
The new Sharp display type LQ121X3LG02 stands out due to its high brightness of 1200 cd/m² and a contrast ratio of 1000:1. This makes it ideal not only for industrial applications such as measurement, testing or controlling equipment, but is also predestined for applications which are used either totally or partially outdoors. Especially for outdoor applications, in fact, displays have to meet high demands. Above all, these include difficult light conditions such as direct sunlight or fluctuations in temperature.
The LED backlighting of the LQ121X3LG02 with 5 x 8 LEDs offers numerous advantages compared to displays with CCFL back lights, such as the extremely rapid response and good dimming capability of LEDs. The display brightness can thus be easily controlled by photodiodes and automatically adjusted in correlation of the ambient light conditions; this means that the display remains constantly and easy legible, even in frequently changing light conditions. They are also more mechanically robust, as LEDs are far less breakable than the glass bodies of cold cathode lamps. This makes mechanical design simpler and increases resilience.
In technological terms, LEDs are far superior to CCFLs at low temperatures; at ambient temperatures below 0°C, LED backlights can achieve a service life of up to 200,000 hours and provide full light output as soon as they are switched on. In the case of higher temperatures, however, LEDs are sensitive. A strong local heat build-up on the lighting modules must be discharged effectively, as it can damage the LCD panel and the backlighting itself, which would lead to a significant reduction in service life. For this reason Sharp has developed a special chassis for LED backlit industrial displays, in which the LEDs of the backlight are thermally coupled directly to the mechanical parts of the module. This means that waste heat is efficiently discharged into the environment via the rear of the display, ensuring that there is no damaging heat accumulation even at high ambient temperatures.
Conclusion
The optimal optical features of Sharp's new 12.1 inch display with XGA resolution and LED backlighting ensure high image quality even under changing light conditions; with an operating temperature of -20 to +60° Celsius, it is perfectly suited for both indoor and outdoor use.
Availability
Samples of the new 12.1 inch displays of the LQ121X3LG02 type are available immediately at the sales offices and European distribution partners of Sharp.
About Sharp Microelectronics Europe
Sharp Microelectronics Europe, Hamburg, Germany, is a divisional company of Sharp Electronics (Europe) GmbH, which is a subsidiary of Sharp Corporation, Osaka, Japan. Sharp is a worldwide developer of core digital technologies shaping the next generation of electronic applications and products. With a portfolio of more than 2,000 components in the ranges of TFT LCDs in screen sizes up to 108 inches, high brightness white and colour LEDs, optoelectronics, CCD and CMOS camera sensors, photovoltaic components, RF-, IC- und LSI-components as well as advanced packaging and integration skills Sharp Microelectronics Europe offers groundbreaking solutions in particular for applications in automotive electronics, mobile / communications technology, industrial automation, TV- and consumer electronics, e-signage and LED based lighting technology. Sharp is dedicated to the improvement of people's lives and environmental protection through the use of advanced technologies. Technology and product development at Sharp is strongly determined by innovation, quality, usability and saving of resources.
Contact
Sharp Microelectronics Europe Ralf Schäfer Sonninstraße 3, 20097 Hamburg Phone: +49 (040)/2376-2487 Fax: +49 (0)40/2376-15-2487
E-mail:press.sme@sharp.eu