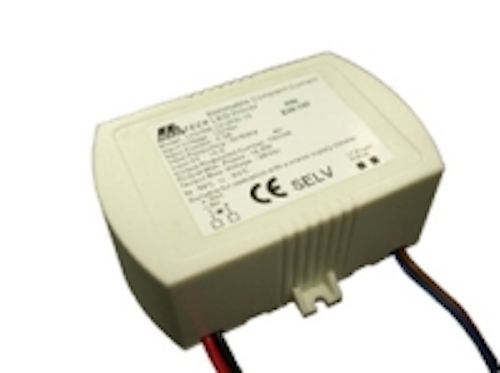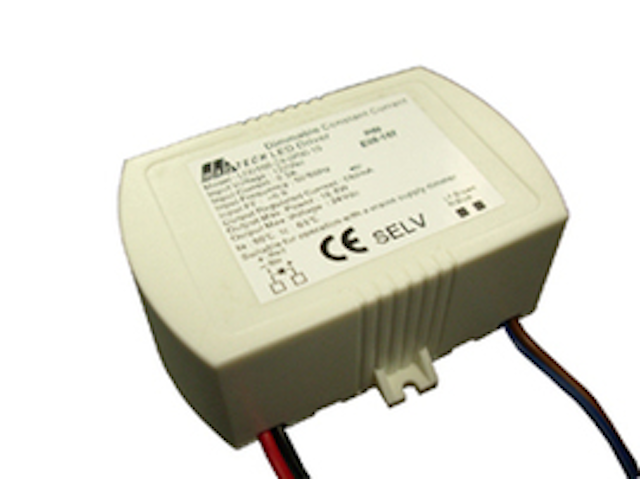 Date Announced: 16 Jul 2010
Las Vegas, Nevada – Magtech Industries introduce its latest AC-Dimm® family, this innovated High Power LED driver/power supply is perfect design for 6" and 8" recess down-light applications.
The LD015D series is packaged in a compact shape that is perfect for recess down-light applications. The newly innovated LD015D series is compatible with standard incandescent dimmers (Triac based/Leading-edge) and off-the-shelf electronics low-voltage dimmer (ELV based/Trailing-edge). The output can be dimmed to as low as 10% of the maximum rating. It is ideal for residential and/or commercial LED lighting applications.
The key features of this series are,
- Input: 100-132VDC or 190-240VAC, 50/60Hz
- Active Power Factor Correction
- Operates with most of the standard off-the-shelf dimmers
- Available Forward Voltage (Vf) 8-48VDC
- Forward Current (Vi) ranged from 350mA to 1250mA
- Compact design, 85 (L) x 54 (W) x 32.5 (H)mm
- Suitable for dry location only
- UL1310 Class 2 recognized
- OCP, OVP and SCP - auto recovery
For more information, please visit to http://www.magtechind.com or contact our experienced engineer team to answer any of your technical requirements and detailed specifications.
Contact
Magtech Industries Corporation Tel: 702-364-9998 Fax: 702-364-1562
E-mail:csupport@magtechind.com
Web Site:www.magtechind.com