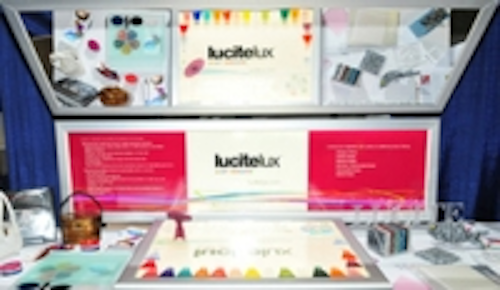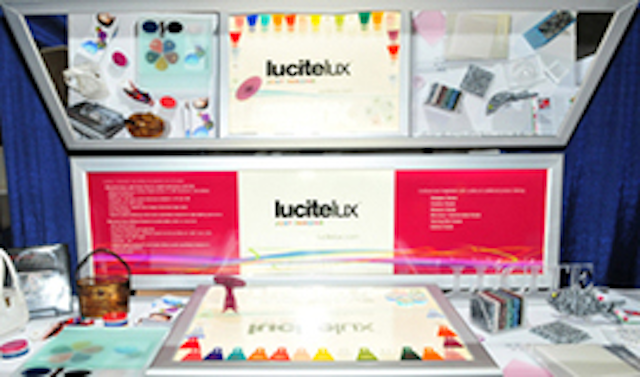 Date Announced: 13 Oct 2010
Lucite Interantional, Inc., in partnership with Mitsubishi Rayon Co. Ltd., (MRC) has introduced Shinkolite-A into the U.S. market. Produced from a special, high quality continuous cast sheet formula, Shinkolite-A is a light-guiding and diffusion acrylic sheet for use in edge-lit and back-lit signs typically used in advertising, retail and informtion displays.
Shinkolite-A was just one of several Lucite International's new products featured recently at the International Association of Plastics Distribution (IAPD) Expo in Indianapolis, IN.
"We are excited to begin offering this innovative new product into the U.S. market, specifically designed for signage and displays that use LEDs and/or fluorescents as a light source," says Chris Robinson, sheet business manager for Lucite International.
The new products for edge-lit LED/fluorescent are branded as LXN 875, and for back-lit LED/fluorescent, NE 14, 15 and 16.
According to Robinson, the production of the light-emitting and diffusion sheets is being made possible by Mitsubishi Rayon's development of a unique continuous casting method. This method enables the production of acylic sheets with a heat resistance approximately 10 degrees Celsius higher than conventional sheet extrusion or cell cast methods. The material out performs the extruded and cell cast products in the categories of formability, processability, weatherability, solvent resistance and optical strain. In addition, continuous cast acrylic sheet is unparalleled in the uniformity of thickness throughout the sheet.
Additional information about Lucite's Shinkolite-A product may be found in the Happening Now section of the LuciteLux™ website at
www.lucitelux.com
Contact
Jane Nash 1-800-4-LUCITE ext. 2426
E-mail:jane.nash@lucite.com
Web Site:www.lucitelux.com