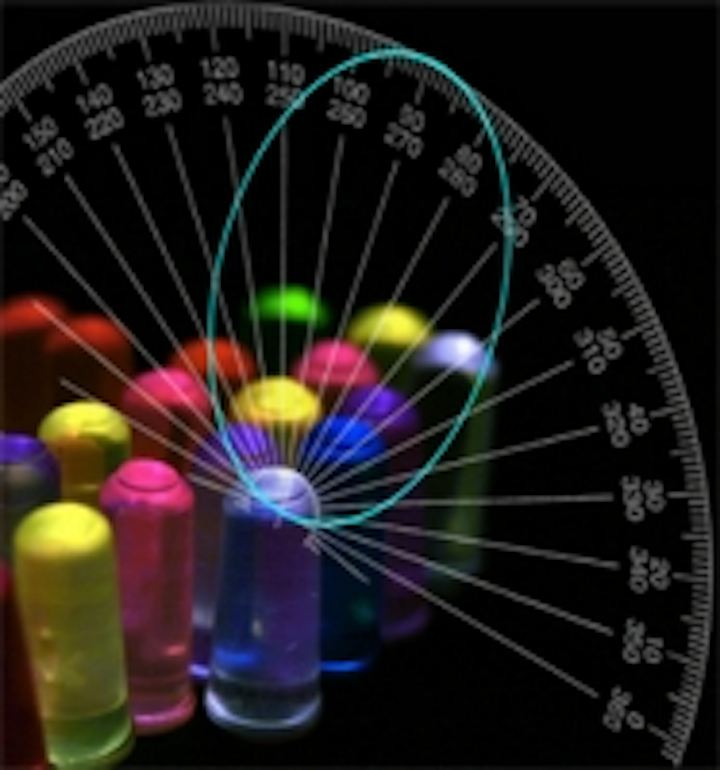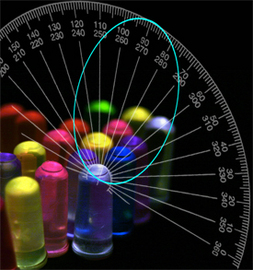 Date Announced: 04 Oct 2010
Pro-Lite's NFMS near-field goniophotometer saves time & money when generating standard photometric data for LEDs & solid state lighting. The compact NFMS Near-Field Imaging Goniophotometer is not only affordable - being a near-field system means you don't need a large dark room. An NFMS goniophotometer can pay for itself after just a few tens of measurements. PLUS you have your own, in-house tool to help you to test out new product ideas and bring them to market more quickly.
Our goniophotometers are available in three sizes to suit any size or weight of luminaire, while a choice of high-performance ProMetric imaging photometers means you can record not only luminous intensity (in cd) as a function of angle but also colour temperature (CCT, Kelvin) and even colour rendering (Ra) with our latest goniospectroradiometer option. Goniometer motion is fully automated and programmable over a range of 0-90 degrees in inclination and 0-360 degrees in azimuth. The goniometer angular resolution can be set at up to +/- 0.25 degrees.
NFMS software charts luminous intensity in both polar and Cartesian formats, while standard photometric data can be exported in either IES (.ies) or EULUMDAT (.ldt) formats at the click of a mouse. NFMS supports both absolute and relative photometric measurements. The total luminous flux and light output ratio (LOR) of the luminaire are also reported. As an added bonus, you can use the NFMS' native Radiant Source Model (.rs8) data format for near-field ray-tracing with nearly all optical design software packages.
Pro-Lite is a specialist supplier of photometric test equipment and provider of measurement services. At Pro-Lite, we don't just supply state-of-the-art photometric, spectroradiometric and goniometric equipment, we support users with practical advice and know-how borne out of 20 years of experience in light measurement. We maintain a dedicated photometric test laboratory at our Cranfield facility which is equipped with a near-field goniophotometer capable of handling luminaires up to 25kg, as well as 25 & 100cm integrating spheres. This allows us to demonstrate our capabilities and support our clients with testing for proof-of-concept. We also present training courses to give those working with lighting a thorough understanding of light measurement theory and practices.
Contact
Pro-Lite Technology Innovation Centre, University Way, Cranfield, MK43 0BT, UK Tel: +44 (0) 1234 436110
E-mail:info@pro-lite.co.uk