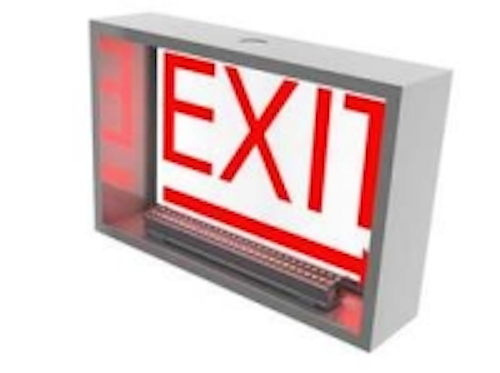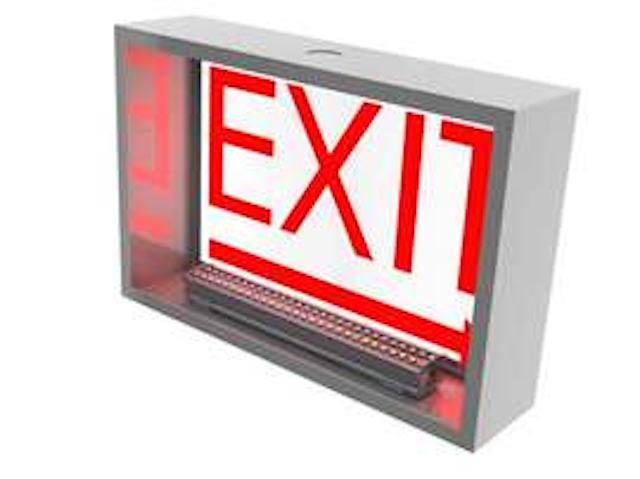 Date Announced: 07 Oct 2010
Following a brief introduction to Mayor Daley at a Chicago manufacturers' luncheon, Radionic worked with City Hall's chief of electricians to fill a major void in energy-saving alternatives: LED Exit Sign Retrofit Kits. As a result, Chicago-based Radionic Hi-Tech Inc, has designed and manufactured the only Chicago and UL-924 approved line of LED Exit Sign Retrofit kits, the ZXE-5000 Series.
In just the past few months, over 10,000 LED exit sign retrofit kits have already been installed in top Chicago properties including: City Hall, Chicago Public Schools, The Tribune Building, Chicago Public Libraries, USG, The Field Museum, Northeastern University, Illinois Institute of Technology, 135 S. LaSalle, 225 N. Michigan Avenue, 600 N. Lakeshore Dr, and many other major commercial buildings. Additional buildings including major hospitals, hotels and office buildings are currently in the process of testing the kits and are expected to perform building-wide retrofits in late 2010/early 2011.
Designed and engineered at Radionic's Chicago headquarters, the ZXE­-5000 makes saving energy easy and affordable for commercial and residential buildings. Each kit features 56 LEDs totaling 4.1 watts and includes several mounting options for easy installation. The kits are compatible with most exit sign housing types including box type, recessed, edgeglo, and surface. When installed, residents and tenants don't know there has been a change. The only difference they will see is the substantial savings on their electric bills.
Exit Signs remain on 24 hours a day, 365 days/year and are prime candidates for energy saving alternatives. Additionally, With a 5 year/35,000 hour warranty, buildings will eliminate one of the top violations from city inspectors- penalty for exit signs not being properly lit due to bulb outage.
"Most of our customers tell us that the decision to retrofit using our ZXE-5000 is a 'slam dunk' because of the electric bill savings of $36 per year (per sign) and a $20 per sign rebate from ComEd/DCEO plus the long-term labor savings since each kit only takes approximately 10 minutes to install," explains Allison Winton, Radionic VP of Marketing.
For every 1,000 exit signs installed, the savings are approximately $36,270 (not including the $20 per sign ComEd/DCEO incentive). The kit is the only LED product of its type to have City of Chicago approval (additional cities pending) and has patents pending at the U.S. Patents and Trademark Office.
Radionic Hi­-Tech, Inc. designs, engineers and manufactures lighting fixtures for many of the industry's leading OEM's in North America. Founded in 1939, Radionic manufactures a full line of fluorescent lamp ballasts and fixtures and has enjoyed a strong quality and service reputation for over 70 years.
Contact
(773) 804­-0100
E-mail:sales@radionic.net
Web Site:www.radionic.net