Fobsun unveils 4-inch recessed downlight with state-of-the-art LED technology
Oct 19th, 2010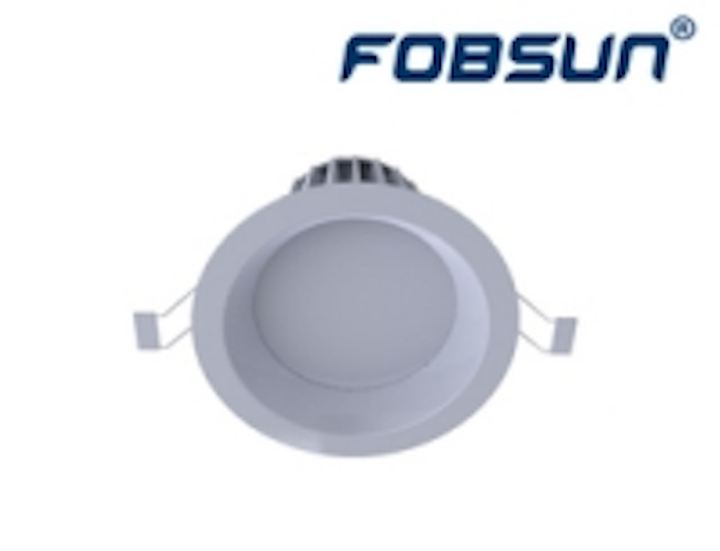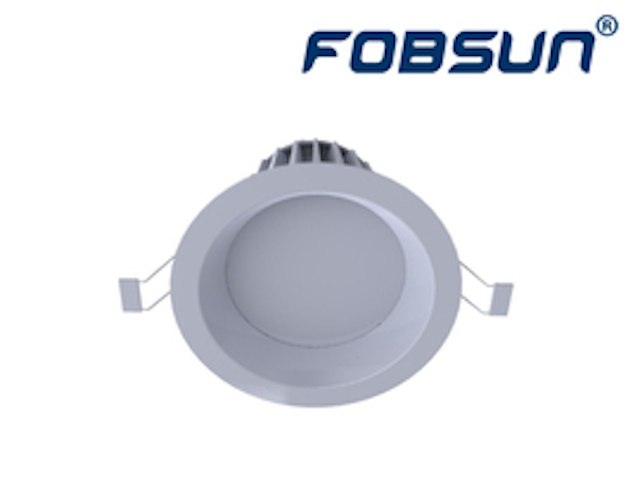 Date Announced: 19 Oct 2010
Fobsun Electronics Limited unveils their new 4-inch recessed downlights recently. As one of the biggest Chinese LED Lighting Manufacturers, Suppliers and Exporters, FOBSUN always insists on supplying LED Lighting products with best design and quality at the lowest price to the market, now let us have a look at the unique edges of the new recessed downlights.
FOBSUN's new 4-inch recessed downlights are an amazing combination of technical innovations, including breakthroughs in optical design, electronics design, mechanical design, and thermal management. The LED recessed downlights have the highest CRI ever, which is higher than 90 for warm white and higher than 80 for natural white. They employ overload protection which greatly improves safety and reliability. FOBSUN's unique temperature control system built in them can prevent the inside components from overheating, and the built-in heat sensor can monitor temperature of the components. They also employ FOBSUN's latest top dissipation process technology which can control LED junction temperature around 90-95 degree Celsius, thus significantly reduces the heat generation of LEDs and greatly improves the reliability and real lifetime of the lamps. They feature more uniform and comfortable light distribution due to the advanced light transmittance material and design.
The recessed downlights utilize aircraft grade aluminum alloy as body material and top grade light guide plate. They can be compatible with most existing recessed can housings, and the recessed downlights are suitable for architectural lighting applications. They can provide higher efficacy and longer life than Compact Fluorescent Lamps with the beautiful light quality that you would expect from an incandescent.
Lighting source: Cree LEDs
Measurement: E27: D6.6*H6.8inch (D168*H173mm), GU10: D6.6*H6.3inch (D168*H160mm), No base: D6.6*H5.6inch (D168*H143mm)
Light output: 500lm (Warm White), 600lm (Natural White), 650lm (Cool White)
CRI: Warm White > 92, 85 for Natural White and Cool White Typical
CCT: 2800-3200K (Warm White), 4500-5000K (Natural White), 5000-6000K (Cool White)
Input voltage: 85-270V ac, 50-60Hz
Energy efficiency: 60lm/watt for LEDs, 56lm/watt for the lamp fixture
Power factor: 0.95
Power consumption: 11W
Fittings: E27/GU10
Lifetime: 50,000 hrs
Beam angle: 70 degree
Heat sink: Aluminum alloy housing
IP Rating (Working environment): Indoor use, applicable for dry environment
Operating environmental temperature: -10 to +40 degree Celsius (+14 to +104 degree Fahrenheit)
Storage temperature range: -40 to +85 degree Celsius (-40 to +185 degree Fahrenheit)
Humidity (non-condensing): 5% - 95% RH
About FOBSUN
FOBSUN ELECTRONICS LIMILTED, a high-tech enterprise, founded in 2004, is professionally engaged in researching, developing and manufacturing energy saving products, and mainly specializes in designing, producing, distributing and licensing lighting emitting diode (LED) controllable digital decoration and illumination lighting systems, In 2004, FOBSUN established a factory as a branch of LED lighting devices in mainland.
FOBSUN's main products: LED T5 | T8 Tube Lights, all kinds of LED Downlights (Round, Square, Linear, ELV Dimmable), LED Strips (Flexible, Rigid), LED Spotlights (MR10, GU10, E27, E14, E26, G24), LED Wall Washers(Round, Square, Linear, IP20 or IP65), LED Rope Lights, LED Neon Rope Lights, LED Strings, Drivers, RGB Controllers, Dimmers and DMX Decoders etc.
Our products have been widely applied for commercial and residential illumination, such as office, school, hotel, restaurant, library, display, decoration, industry & hospital and so on. Utilizing of high performance optical system, excellent heat sink and dissipation system ensures their best quality, and they feature the property of energy saving, long lifetime, and environment-friendly without any harmful radiation and glaring effects.
Contact
Phone: +86 755 3366 2660 Fax: +86 755 3366 2986
E-mail:sales@fobsun.com
Web Site:www.fobsun.com