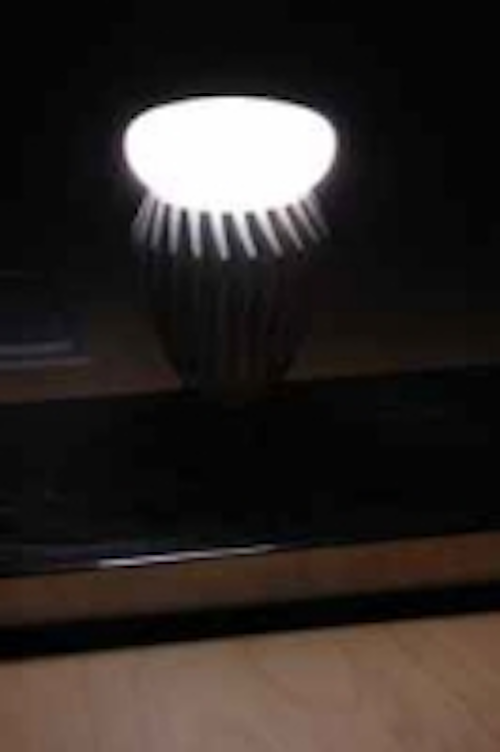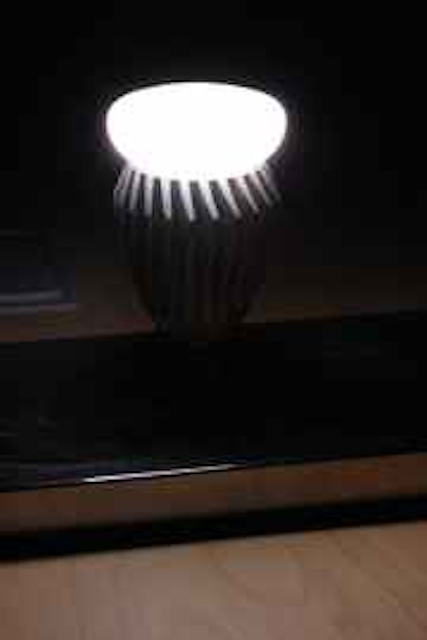 Date Announced: 13 Dec 2010
Satellite Beach, Florida - Leading the lighting revolution—Lighting Science Group (OTCBB: LSCG) today became the first US company to domestically manufacture one million LED bulbs in less than a year. The company will unveil as its one millionth bulb a new ultra-efficient, omnidirectional LED A19 bulb that will sell for under $30 and replace America's most commonly used 60 watt incandescent bulb. Available in January, Lighting Science Group's breakthrough 850 lumen, 13 watt LED bulb is 75% more efficient than the 60 watt incandescent bulb it replaces and will last close to 23 years.* By way of comparison, the company's new LED bulb cost less, last twice as long and has a higher lumen output than Philips' recently released 60-watt equivalent AmbientLED A19 bulb. Today's announcement follows Lighting Science Group's successful launch earlier this year of its high quality, yet affordable, The Home Depot and commercial lines of LED bulbs.
"One might ask how can we continue to produce such innovative American technology breakthroughs at such a low price? By revolutionizing the science of light, we are able to get more lumens per watt per dollar out of our LED chips than any manufacturer on the market—both foreign and domestic," said Zach Gibler, Chief Executive Officer of Lighting Science Group. "While other companies are struggling to develop performance LED lighting products we are bringing to market state-of-the-art lighting solutions that Americans can afford."
The new 60 watt equivalent LED bulb is dimmable and a direct replacement for the most commonly used incandescent bulb in use in this country; over 425 million 60 watt incandescent bulbs are sold in the U.S. every year—making up approximately 40% of the bulb sales market. Furthermore, unlike compact fluorescent lamps (CFLs), the Lighting Science Group's new LED bulb contains no mercury, is completely recyclable, is "instant on", and offers outstanding light quality. In many home applications, the bulb will pay for itself in less than two years from energy savings.**
"Americans now have the freedom to switch to an affordable, environmentally friendly and energy efficient lighting solution without sacrificing light quality," said Gibler.
To ensure performance and reliability, the new 60 watt equivalent omnidirectional LED bulb was tested under the rigorous LM-79 process by an independent laboratory approved by the U.S. Department of Energy's CALiPER program.
A live webcast of the new 60 watt equivalent LED bulb's unveiling will start at 11:00 am EST on Lighting Science Group's Web site, www.lsgc.com.
About Lighting Science
Lighting Science Group Corporation (OTCBB: LSCG) designs, develops, manufactures and markets LED lighting solutions that are environmentally friendlier and more energy efficient than traditional lighting products. Lighting Science Group offers retrofit LED lamps in form factors that match the form factor of traditional lamps or bulbs and LED luminaires for a range of applications including public and private infrastructure for both indoor and outdoor applications. Lighting Science Group Design Works business unit designs, develops and manufactures custom LED lighting solutions for architectural and artistic projects. Lighting Science Group is headquartered in Satellite Beach, Florida; the Company's European operations are based in Goes, The Netherlands; and, the Company has a sales office in Sydney, Australia. Lighting Science Group has over 400 workers in its Satellite Beach, Florida manufacturing facility that build lighting products from domestic and imported parts. Lighting Science Group is a Pegasus Capital Advisors portfolio company. More information about Lighting Science Group is available at
www.lsgc.com
.
*Based on 50,000 hours of usage.
**Based on a usage of 6 hours/day, 7 days/ week, 365 days/year at an average utility rate of $0.10/KwH.
Contact
Andy Beck MWW Group 202-288-6862
E-mail:abeck@mww.com
Web Site:www.lsgc.com