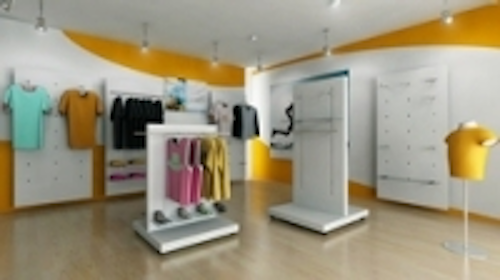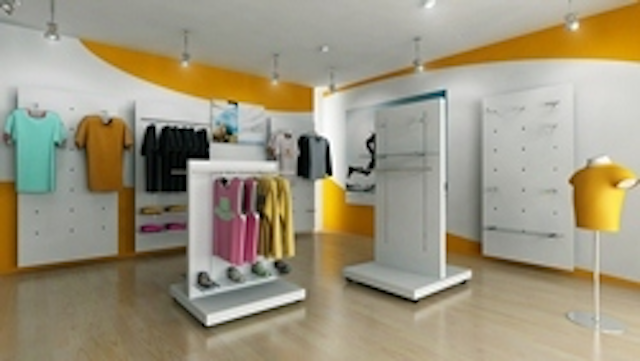 Date Announced: 15 Dec 2010
SOFADI, a specialist in interior fittings and layout that has worked in partnership with designers for the past 50 years, will present its novel solutions at the EUROSHOP 2011 trade show in Düsseldorf (Germany) from 26 February to 2 March. This French-based company will showcase its ELLIPSYS® range, which allows for the insertion of LEDs into merchandising fittings.
SOFADI designs systems for creating furniture, which provide designers and outfitters with solutions that meet their needs. This French-based company, which is supported by an R&D unit, has developed a range of equipment which suits the specific needs of outfitting specialists in the pharmaceutical, bakery, and ready-to-wear sectors.
SOFADI offers its clients design products and accessories that are adapted to merchandising. The company also offers a range of quality finishes such as slot channels, brackets and sockets that are discreet, allowing for the products to be effectively displayed.
SOFADI will present its ELLIPSYS® range at the EUROSHOP 2011 trade show. This range features a single design which offers two types of merchandising. The M19 slot-channel concept is designed for hanging or folded products, while the insert concept is designed to shelve and highlight products. The use of transparent polycarbonate makes it possible to play with light through the integration of LEDs into the inserts.
The simple, novel and up-to-date concept developed by SOFADI will revitalise any mural display. This solution helps to create adjustable displays by adapting to merchandising requirements. All presentations are possible, be they hanging, folded or mixed, shelving or showcasing. The SOFADI solution is well suited to the requirements of ready-to-wear shops.
SOFADI also assists in matching the most design-efficient furniture to complement any product. On the SOFADI website, tools are available that will help designers to choose the most appropriate merchandising concept for meeting customer expectations.
About SOFADI
SOFADI is the interior outfitting division of France's INSTALLUX Group. For almost 50 years, the company has created merchandising displays for the pharmaceutical, bakery and ready-to-wear sectors. SOFADI is also well represented with franchisors, local governments, banks, and insurance companies.
SOFADI will showcase its solutions at the EUROSHOP trade show, which will take place from 26 February to 2 March 2011 (between 10am and 6pm daily), in Düsseldorf (Germany). The trade fair is organised by Messe Düsseldorf GmbH.
For more information on EUROSHOP, please go to: www.euroshop-tradefair.com.
Contact
Ms Mary-Ann WILLIAMS - Press Officer UBIFRANCE Press Office in London Tel: +44 (0) 207 024 3640
E-mail:mary-ann.williams@ubifrance.fr
Web Site:www.ubifrance.co.uk