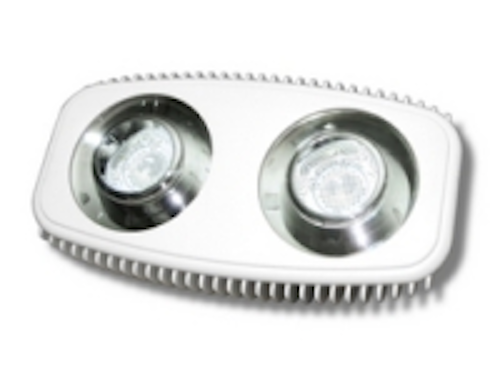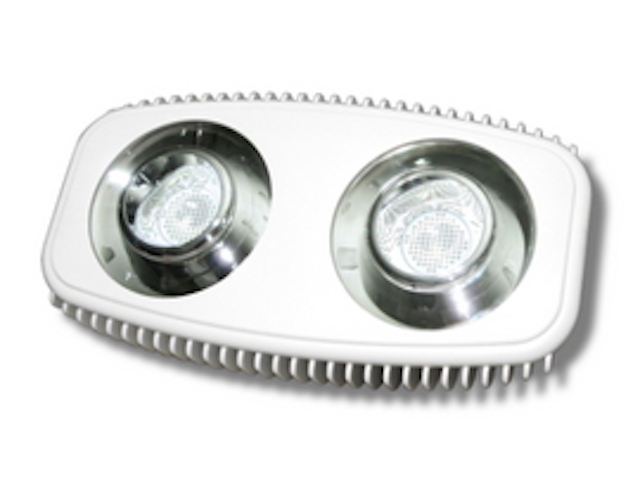 Date Announced: 05 Dec 2010
Flood light, street light or pendent light? Getting annoyed by choosing the right lamp for your project? Don't worry anymore!
PAS-NGL released a new allround LED light with all the qualities of a street light, floodlight and pendent light. There is now ONE lamp for ALL your industrial projects. Besides of the stunning patented all-in-one design, our LED Multifunctional(s) are made for 250...1000 W HID retrofit, the ONLY LED light in the world which can replace 1000 W HID lamp.
Application:
Floodlighting - Architecture - Plaza - Stadium & Sports Field
Tunnel - Park - Yard - Plant Area - Garden - Parking Area
Billboard - Warehouse - Show Room - Petrol Station
Features
Substantial energy saving more than 50% compared with HID lamp
High luminous flux output and outstanding power supply efficiency,
which saves more energy than other brand LED.
Patented heat dissipation technology, 50000 hours long life with
minimum luminous decay.
Wide range of input voltage, AC / DC both work without any adapter
or transformer.
High power factor to minimize the harmonic distortion.
Instant start and flicker free when working to reduce eyestrain.
Very even light distribution and high uniformity, no glare to eyes.
Good color rendering, vivid colors under our LED lamp.
Patented LED package technology and housing design.
Industry-leading 5-5-10 warranty.
Specifications
LED: highest standard Cree XP-E
Luminous intensity: 120 W - 10800 lm / 180 W - 16200 lm
270 W - 24300 lm / 400 W - 36000 lm
Color temperature: typical 6000 °K
Consumption power: 120 W - 180 W - 270 W - 400 W
Efficiency: 90 lm / W
Power supply: AC/DC 80 V-400 V 50 Hz/60Hz
Estimated lifespan: ≥50,000 hours
Operating temperature: -40 ℃ ~60 ℃
Housing: aluminum & toughened glass
Contact
Erwin Eeckhaut PAS-NGL Bergemeersenstraat 137 9300 AALST Belgium
E-mail:erwin@nextgenerationled.eu
Web Site:www.nextgenerationled.eu