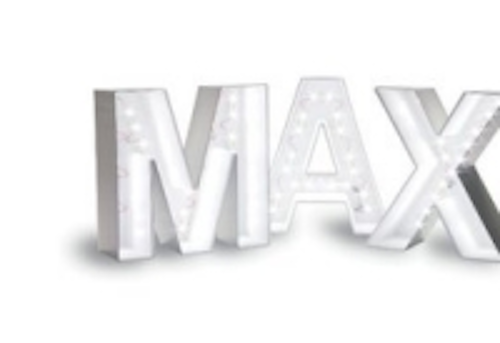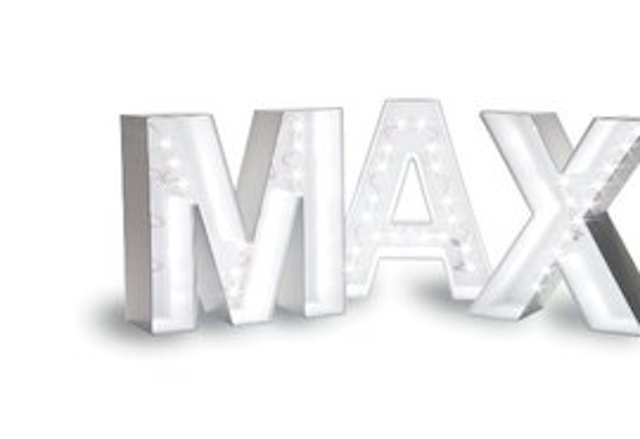 Date Announced: 02 Jun 2010
GE Lighting Solutions now offers an even brighter, energy-efficient option to channel letter lighting with its new white Tetra® MAX LED Lighting Systems. Similar to the existing Tetra MAX LED line, the white color LEDs (light-emitting diodes) evenly illuminate medium-size channel letters with minimal installation effort, but now offer 43 percent more lumens per foot and a 43 percent wider viewing angle than the previous generation.
The new white color offers brilliant, uniform light while still improving energy efficiency and power supply loading compared with neon and other LED systems used in channel letters. In line with the rest of the Tetra MAX LEDs, the white product delivers up to 80 percent energy savings over neon, providing substantially lower operating costs. New to the product is an increased viewing angle, which is 43 percent greater than the original, to illuminate a wider area with fewer products while increasing the brightness in the sign.
"With a life of up to 50,000 hours and excellent dependability, the new Tetra LED Lighting Systems feature clean, white light that illuminates brand signage prominently and consistently," says Eric Stevenson, global product manager, signage, GE Lighting Solutions. "Our latest technology shows our commitment to helping lighting designers and end-users get more light, with fewer materials, that offers appealing results visually, financially and environmentally."
Installation of the white Tetra MAX LED systems remains simple because it is comprised of fewer parts than other systems. The patent-pending, 12-volt design of Tetra MAX saves time and labor costs by reducing complex wiring and eliminating binning, dip switches and load balancing. The environmentally responsible system contains no lead, mercury or glass, so handling and disposal are less of a concern. And, it complies with RoHS standards and is UL recognized.
Tetra MAX lights more LEDs from a single power supply for all colors and allows up to 54 feet for the two LED module system. The ability to power more LED modules from a single supply reduces the total number of power supplies needed, and lowers costs associated with materials and installation labor.
Tetra MAX was developed and tested using GE Six Sigma quality standards to ensure maximum reliability. An over-molded design keeps damaging moisture out to protect the LED components from failure, further ensuring GE reliability and long life. Only GE has the depth of experience that comes from supplying more than 19 million feet of Tetra LEDs across the globe. With a warranty return rate less than 0.05 percent,* every Tetra LED system is backed with a reputation for reliability.
*Warranty return rate through August 2009
About GE Appliances & Lighting
GE Appliances & Lighting spans the globe as an industry leader in major appliances, lighting, systems and services for commercial, industrial and residential use. Technology innovation and the company's ecomagination(SM) initiative enable GE Appliances & Lighting to aggressively bring to market products and solutions that help customers meet pressing environmental challenges. General Electric (NYSE: GE), imagination at work, sells products under the Monogram®, Profile™, GE®, Hotpoint®, Reveal® and Energy Smart® consumer brands, and Tetra®, Vio™ and Immersion® commercial brands. For more information, consumers may visit www.ge.com.
Contact
800-435-4448
Web Site:www.gelighting.com