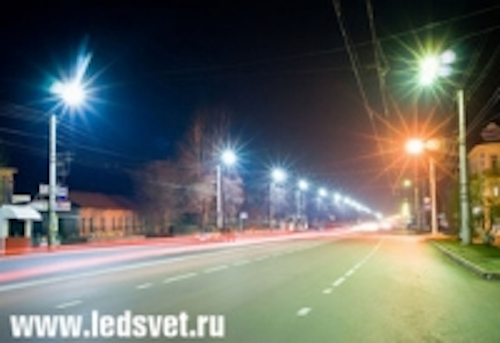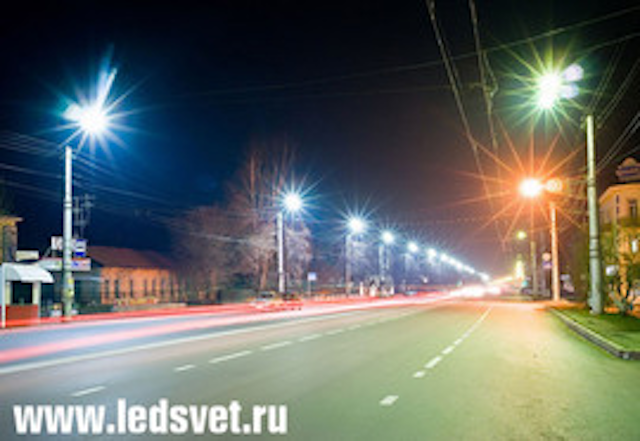 Date Announced: 01 Jun 2010
Until recently, the dimly lit streets Leninsk-Kuznetsk could certainly compete with the thousands of sparkling lights of the capital. This year, in conjunction with the repair work on city streets has begun an active reconstruction of street lighting. This has helped to install LED fixtures USS-90 Highway, which has established an official representative of "FOCUS" LLC "FOCUS-Siberia". The update also touched on other areas in the Power Utilities Leninsk-Kuznetsk.
In production systems, street lights, new, cost-effective technologies. Up to 70% of electricity and more can be saved with the use of such technologies in the municipal street lighting system. In Russia there are federal program for energy conservation, in which many regions have developed their own ways of energy conservation, taking into account characteristics of a federal entity. Despite the uniqueness of each region, the general principle of energy saving is modernization of lamps and lighting equipment.
Why should I upgrade the lighting system.
In addition to saving energy, lighting systems allow the reconstruction and reduce power consumption, that is important for a number of regions experiencing capacity shortages.
Upgrading of street lighting is under them and a number of important social issues. After all, the welfare of the population depends on the state of the economy and the rational use of resources.
Due to the lack of street lighting traffic occurs mainly during the daytime. Overloading of the roadway during peak hours leads to its destruction. Therefore, upgrading lighting systems will reduce maintenance costs and maintenance of roads.
Populations brightly lit streets give a feeling of confidence in the dark. As the evening people can continue to lead active lifestyles and to attend leisure facilities during off-hours.
Finally, from street lighting at night time directly determines the level of crime. Statistics confirm that street crime is being committed in dark locations. Therefore, reconstruction of lighting allows you to change for the better criminal situation and save budgetary funds, ensuring the safety of citizens.
Contact
Schelkovo, Russia, Moscow Region Street Melioration, 1 Tel.: +7 (496) 255-66-85 Prokhorov Igor
E-mail:242187@mail.ru
Web Site:www.ledsvet.ru