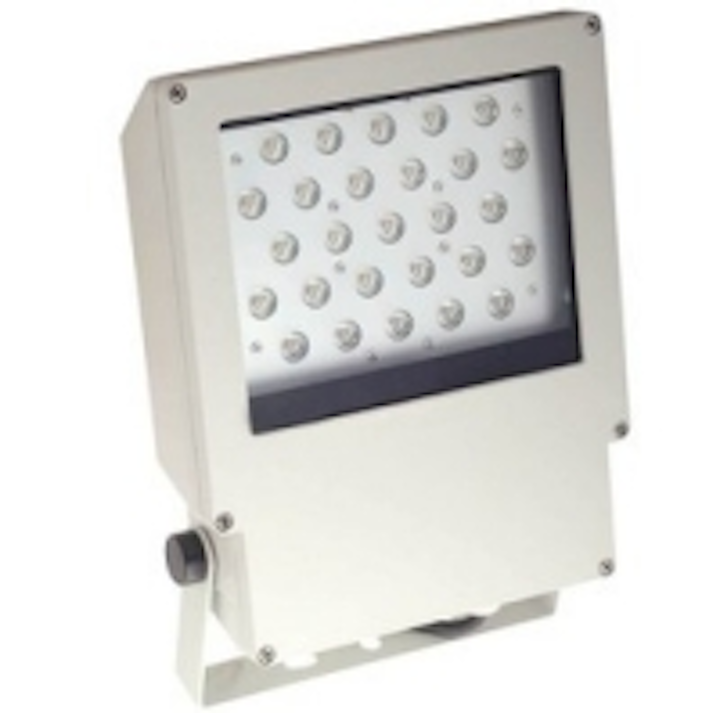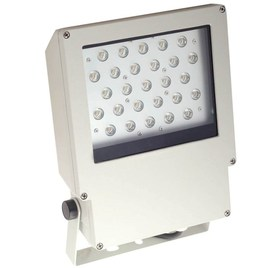 Date Announced: 25 Jun 2010
Taipei, Taiwan – GlacialTech Inc., today releases the perfect nature-friendly LED path light. The GL-SD30 is a 34W, battery-powered LED flood light and takes an 11-15V/22-30V DC power supply. Batteries can be placed with these LED trail lights or, because of the safety of this low-voltage LED, power-supply cables for the SD30 can be buried in shallow ditches. With no harmful effects from water, greater than 87% efficiency, and the ability to power the SD30 with solar-power collecting batteries, this LED floodlight is great for providing an eco-friendly way to enjoy nocturnal nature trails.
A standard 12V or 24V DC power supply can be used for the inbuilt LED driver. In fact, any voltage within 11-15V or 22-30V is completely suitable. The LED driver is equipped with Undervoltage-Lockout (UVLO) and will prevent damage, should the DC power supply's voltage fall below adequate levels. For a 12V this level is 11V and for a 24V this level is 22V. Furthermore, Over-Voltage Protection (OVP) will prevent damage to the LED lamp, should there be an unpredictable excess of DC output voltage. This LED lamp is electrically designed to be both flexible and protected, in terms of its DC power supply. However, it should be noted that a DC power supply greater than 30V may lead to product damage.
Specifications
· The GL-SD30 series is available in Warm White at 3000K color-temperature
(GL-SD30-WW) and in Cold White at 6000K color-temperature (GL-SD30-CW).
· The GL-SD30 series feeds on a DC source of 11-15V/22-30V and lasts for a minimum 20,000 hrs, freeing its owners from frequent bulb replacement. Because it is completely dust-proof and able to withstand water spray from all directions, the GL-SD30 series is suitable for outdoor and indoor usage.
GL-SD30 features
· Low power consumption – energy-saving green product
· High-brightness LEDs
· Long lifetime > 20,000 hrs
· IP66 dust-proof certification
· Eco-friendly: No UV, no IR, & no mercury
· Spotlighting or floodlighting
· High LED driver efficiency greater than 87%
Compliance with safety regulations: EN60598, EN61347-1+EN61347-2-13,
EN55015+EN61547, EN60529, EN62471, EN62031, FCC Part 15
· Suitable as Spotlight and Floodlight
The narrow beam angle, 30°, of the GL-SD30 series is suitable for spotlighting and the wide, 60°, beam angle for floodlighting.
· Excellent LED lighting products you can trust
Design of LED lighting products is based on three core technologies including electrical design (LED drivers), mechanical design (cooling devices), and optical design (lamp holders), respectively performed by GlacialPower, GlacialTech, and GlacialLight in the GlacialTech family. With the three core technologies in hands, GlacialTech has integrated all the resources required for exceptional designs and manufactures excellent LED lighting products you can trust.
· Advantages and benefits of LED lighting compared to traditional lighting
· Directional lighting: ideal for flashlights/torches and spotlights
· No warm-up time in cold environments: LEDs don't require warm-up time like conventional CFLs
· No harmful radiation and no hazardous metals: LEDs don't emit harmful radiation such as Ultraviolet or Infrared emitting halogen lamps and don't contain hazardous metals such as mercury contained in mercury lamps
· Extremely long lifetimes: to free users from frequent bulb replacement
· Extremely small carbon footprints: an environmentally-friendly technology
About GlacialLight
GlacialTech Inc., is a diversified provider of cooling, power supply, and PC enclosure solutions for consumer and industrial applications. Having established strong relationships with LED semiconductor Co.'s, thermal, SMPS and mechanism technology leaders worldwide, GlacialTech
leverages world-class engineering, efficient manufacturing and highest-quality materials to provide high brightness, low power LED lighting solutions for indoor, outdoor and other customized applications under the GlacialLight brand. Please visit the company homepage at
www.GlacialLight.com
.
Contact
GlacialTech Inc. TEL: +886 2 2244 1227
E-mail:pr@GlacialTech.com