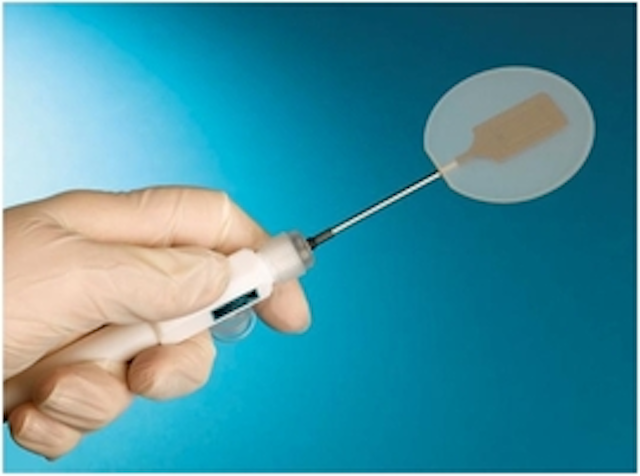 Date Announced: 03 Jun 2010
Carlsbad, CA - U.S.A & Oxfordshire - U.K. - June 3, 2010 – Ostendo Technologies and Technologies and Devices International, Inc. (TDI), part of the Oxford Instruments Group, are pleased to announce the availability of Semi-Polar (11-22) GaN layer on sapphire substrate wafers using Ostendo's proprietary design and TDI's proprietary Hydride Vapor Phase Epitaxy (HVPE) technology.
This joint development now provides the opportunity to leading High Brightness Light Emitting Diode (HBLED) and Laser Diode developers to increase optical efficiency significantly compared with structures grown on c-plane GaN substrates.
About Ostendo Technologies
Ostendo Technologies Inc. (Ostendo) is a developer of Solid State Light (SSL) based display technologies and products for commercial and consumer markets with the objective to achieve efficiencies and cost effectiveness at the material, the device and the system levels. Ostendo's enabling technologies support products that are disruptive in their individual marketplaces.
About Oxford Instruments- Technologies and Devices International, Inc. (TDI)
TDI, a wholly owned subsidiary of Oxford Instruments, is a world leader in the development of Hydride Vapor Phase Epitaxy (HVPE) processes and techniques for the production of novel compound semiconductors such as GaN, AlN, AlGaN, InN, InGaN. Using TDI HVPE technology, Oxford Instruments can produce templates for applications such as High Brightness Light Emitting Diodes (HBLEDs), Laser Diodes and High Electron Mobility Transistors (HEMT).
Contact
For more information on this novel material please contact Ostendo at +1(760)710-3000 or sales@ostendo.com
E-mail:sales@ostendo.com
Web Site:www.ostendo.com