Gigahertz-Optik's BTS256-LED Spectrolightmeter
Jun 30th, 2010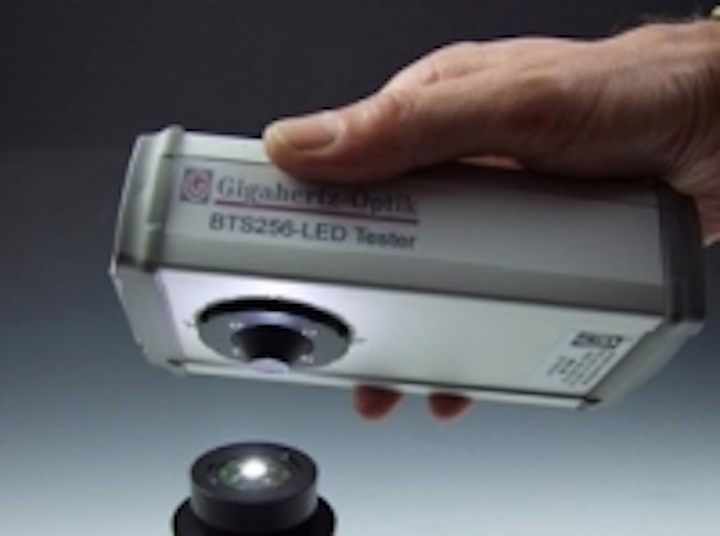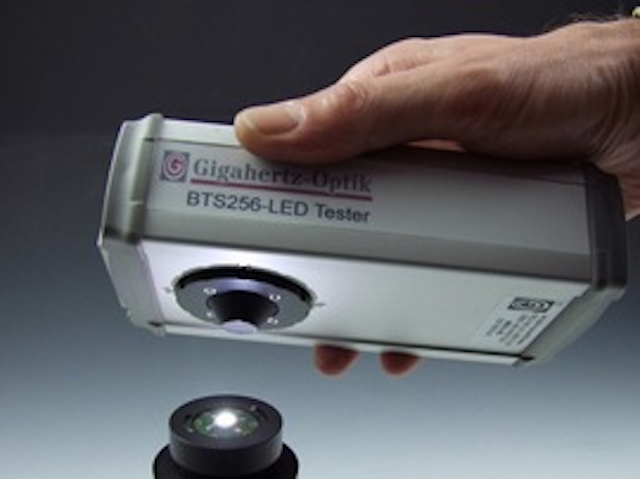 Date Announced: 30 Jun 2010
The hand-held BTS256-LED measures lumens, lux, color and spectral data of board mounted single LEDs, LED arrays, modules and fixtures.
It features GO's BiTec sensor (filter photometric detector plus diode array spectrometer) set-up on a 50mm integrating sphere, built-in kinetic shutter, LED auxiliary lamp and pulse synch mode.
The BTS256 bayonet mount allows its use on larger size spheres.
Contact
Gigahertz-Optik Inc. +1-978-462-1818
E-mail:LED@led-measurement.com
Web Site:www.led-measurement.com