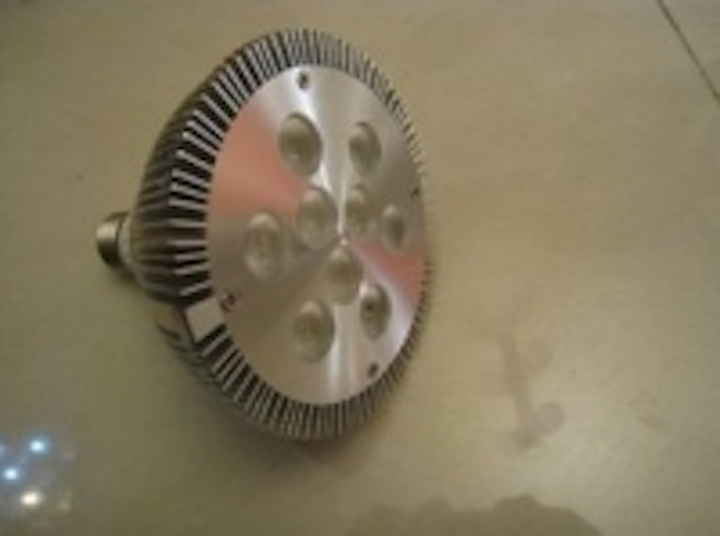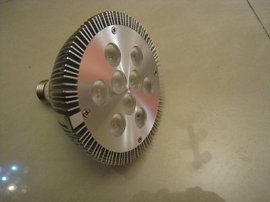 Date Announced: 30 Jun 2010
Unilighting Co.,Ltd announced the launch of the New Dimmable LED High Power Lamp(PAR38 9*1w LEDs with 900-1000lms) which has high lumen output and dimming function. Below are the main specifications:
Main features:
Dimmable
9*1W LEDs
100-260VAC
122mm x (H)130mm(Diameter*Heigth)
Dimmable W/Stand Triac Dimmers
1.Dimension: (Dia.)122mm x (H)130mm
2.Net Weight: 450g
3.Light Source: 9x1W Hi-Power LEDs
4.Beam Angle: 10°/ 25°/ 45°/ 60°
5.Color/ Temperature: Warm White (2,700 - 3,500K)
6.Daylight (5,500 - 6,500K)
7.Other mono color available
8.Day Light 1000lm
9.Input Voltage: AC190 - 240V/ AC90 - 135V
10.Max. Operating Current: 0.1A
11.LEDs Life Expectancy: 50,000hr (MTBF)
12.Temperature Range: -20°C - 50°C (-4°F - 122°F)
13.Diffuser Color: Clear
14.Material/ Finish: Aluminium
We also provide the same kind of PAR38 12*1w LEDs with 1200-1300lms.
By the way, we also provide different kinds of LED products and any lights can be customizable in color,size and structure.
About LED products of Unilighting Co.,Ltd
1)Well and High Quality Control
2)Prompt Delivery
3)Customer's Designs and Logos are Welcome
4)Competitive Prices
5)Environment-friendly Products
6)In a Variety of Designs
7)Small Order Acceptable
About Unilighting Co.,Ltd
1. High quality LED lighting
2. Excellent energy saving lighting solution provider
3. Business line: LED outdoor commercial lights, indoor commercial lights and landscape lights.
Contact
Contact Unilighting Co.,Ltd No.25,168 Yunxi Road, Shanghai, China Tel: 0086-021-36352632 0086-15021838126 Fax: 0086-021-56124180
E-mail:lynna@unilighting.cn
Web Site:www.unilighting.cn