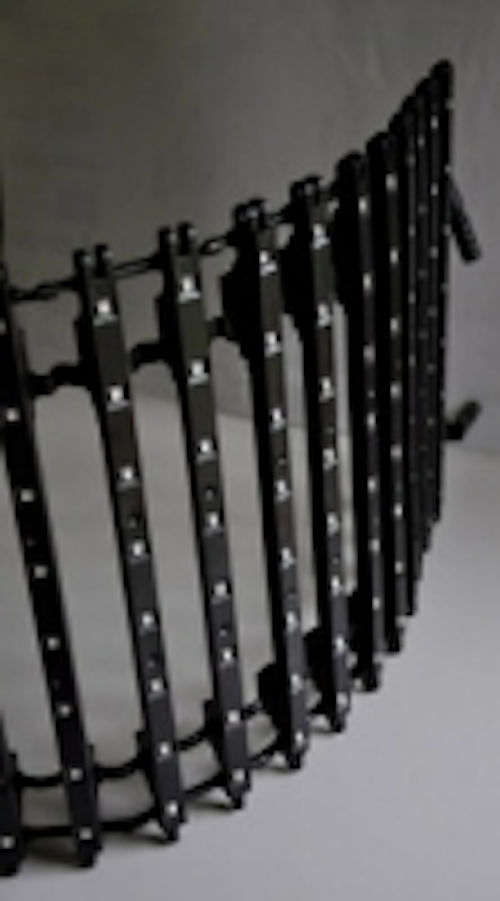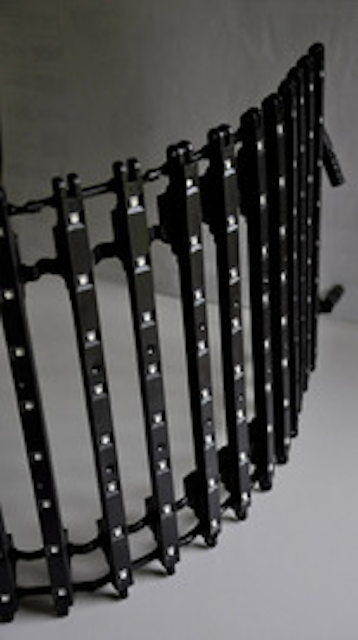 Date Announced: 06 Jun 2010
At InfoComm, in Las Vegas June 9-11, be sure to stop by the Pixled booth, #N2675 in the Digital Signage Pavilion in the North Hall. In addition to Pixled's established range of low weight LED video technology, the company will be launching it's innovative F-37L, a 37mm flexible mesh LED video display designed for both backdrop applications and creative LED applications. The F-37L is even featured on one of this summer's high profile concert tours. Be sure to stop by our InfoComm booth to learn why designers are already specifying the Pixled F-37L!
"The initial reaction to the F-37L from designers, specifiers and rental partners has been great," comments Norah de Bekker, US Sales and Marketing for Pixled. "We thought that a lightweight, highly flexible LED video product would be more of a niche product, but designers always surprise you with interesting ideas on how to use the product. We look forward to what are sure to be very exciting applications for this product."
The F-37Ls ultra-slim, flexible mesh construction offers the perfect combination of design flexibility and speed of deployment. The F-37L can be formed into any shape or molded over any object, but can equally be deployed as a flat LED video screen. With its ultra-lightweight construction, IP63 rating and quick roll-out design, the F-37L can be used in almost any venue—indoors or out—and installed with phenomenal speed.
"We are pleased to be able to offer designers a new and creative LED product," says Bart van der Beken, General Manager for Pixled. "The F-37L, with its flexible mesh construction, increases design possibilities by allowing designers the freedom to create LED displays of any shape, wrap LEDs over a set piece or still use it as a lightweight flat screen backdrop. Its quick roll-out design allows unbelievable fast installation and breakdown with minimal manpower; it is slim and ultra-lightweight which lowers transportation costs; and its high transparency allows designers to layer video and lighting effects for 3D like effects."
The Pixled F-37L uses Nichia SMD LEDs—at a pixel pitch of 37.5mm, both vertically and horizontally—to provide a light output of 2,300 NIT and has an IP63 rating. The viewing angles are greater than 120° both vertically and horizontally. The combination of pixel pitch, light output and 57% transparency, the Pixled F-37L is ideal for massive wide-canvas backdrops which deliver sharp, crisp, high impact video images.
The F-37L panel measures 11.8" wide x 47.2" high x 0.95" deep (30cm x 120cm x 2.4cm) and each panel weighs 5.11 lbs (2.32kg). It is available in either a white or black finish and is CE and ETL listed. The maximum power draw per panel is less than 100 watts; an input frequency of 60 Hz; a refresh rate of greater than 240 Hz; and has an operating temperature range of -4 to 122°F / -20 to 50°C.
Along with the F-37L, the Pixled F-11, 11mm video tile that was a featured part of the expo sequences in the blockbuster film Iron Man 2 will be on display. The Pixled booth is in the Digital Signage Pavilion in the North Hall, booth #N2675. Please stop by to see the entire range of low weight LED video solutions available from Pixled for both permanent installations as well as for rental and staging applications.
Lighter, brighter, cost and energy efficient, it is no surprise Pixled products are a hit with designers from a range of markets. These days it is important to balance costs with relevant innovative technology that is cost-effective and sustainable. Pixled's LED video product line is the solution.
Contact
Norah de Bekker, Pixled Ph: +888-349-8321 / 305-965-4982 E-Mail: norah@pixled.com Michael Eddy, Eddy Marketing & Consulting Phone: 203-798-9900 E-Mail: michael@eddymarketing.com
E-mail:info@pixled.com
Web Site:www.pixled.com