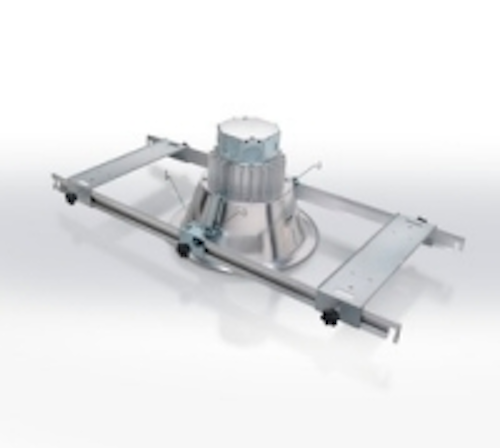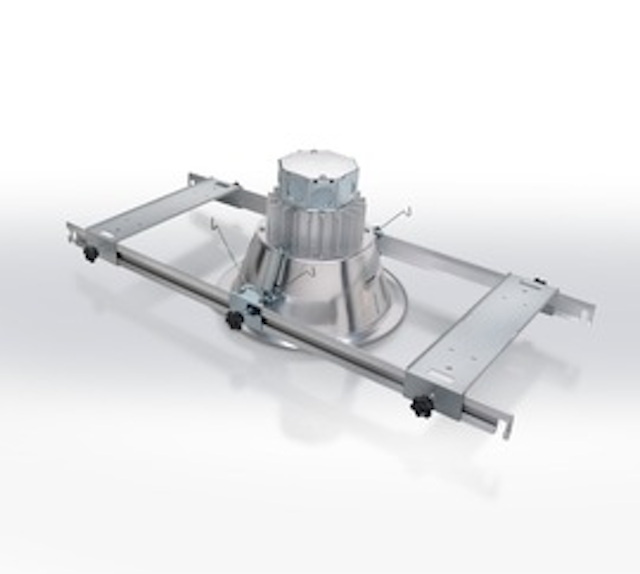 Date Announced: 07 Jun 2010
-- More efficient than PL and CFL
TEMPE, AZ - With budget concerns at an all time high, architects, builders and lighting designers are constantly reminded about the importance of cutting costs without sacrificing quality. enLux Lighting's DL-2 TC Series down lights, a luminaire alternative that is more versatile, affordable and reliable than many on the market today, responds to this paradigm.
The DL-2 LED module features patented, dual module RYgB LED technology that delivers 50,000 hours of life with robust color rendering through 1500 lumens (70 percent lumen maintenance).
According to DJ Chou, director of engineering for enLux, "the triangulation of R (Red), Yg (Yellow Green) and B (Blue); any chromaticity inside the triangular area can be emitted by setting the intensity of the R, Yg and B LED. This technology can provide white or color illumination, and the red spectrum in the white light will increase vivid color."
Light in both weight and energy usage, the two pound DL-2 consumes a mere 28 watts of power, making the down light twice as efficient than 2-26 watt PL or 52 watt CFL source.
"The DL-2 is extremely light in comparison to other commercially produced LED down lights, is compatible with commercial dimmers, and is ideal for office, hospital, retail, educational and commercial applications," added Chou. "The stylized, modern look appeals to architects and lighting designers who desire long-term lighting without the heat and high energy cost other lighting products create.
The DL-2 TC is offered in a drop ceiling mount or sheetrock ceiling mount option. It is available with 8" or 10" trims and comes standard with white or clear anodized reflectors that utilize cross trim baffles that reduce glare. Available in Warm (2700°K RYgB) White, Neutral (3500°K RYgB) White, Cool (4500°K RYgB) White, Red, Green, Blue, Amber. Custom colors within the CIE 1931 Chromaticity chart, are also available. The DL-2 TC Series carries a 3-year limited warranty and meets Energy Star requirements. Both UL 1598 listing and CE regulations are in the working stages of being approved.
All enLux LED products are environmentally friendly and 'green', 100 percent recyclable and contain no toxic gases or hazardous materials, meeting compliance with California Title 22 and 24.
For further information, contact enLux Lighting, 5005 S Ash Ave, Ste 5, Tempe, AZ 85282, Phone 480-733-8065 or go to www.enLuxLED.com
About enLux
enLux is an award-winning manufacturer and innovator of LED technology based in Tempe, Arizona. Its products include the R30 Series LED lamp, DL Series Down light, 1KS Series Linear Light and 6K Series Outdoor Area Light.
Contact
Len Lirtzman: 847-912-0360 Leonardlirtzman@comcast.net Bonnie Quick, enLux Lighting: 480-733-8065 ext. 251
E-mail:Bquick@enluxled.com
Web Site:www.enLuxLED.com