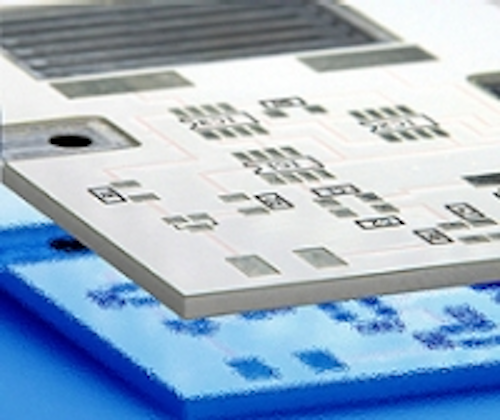 Date Announced: 02 Sep 2010
PCB-POOL® the leading manufacturer of prototype printed circuit boards has announced the introduction of a new metal core (insulated metal substrate) PCB prototyping service.
Metal Core PCBs are designed to transmit heat away from operating areas on the PCB or components to less critical areas such as metal heat-sink backing and metallic core.
Designers of high intensity LEDS, power converters, automotive applications or any circuits requiring greater heat dissipation can now take advantage of reduced pricing and shorter lead-times offered within this new PCB-POOL® service. Various machining methods have been integrated in the IMS manufacturing process, these include the ability to produce threaded drills holes, counter sinking & controlled depth milling using the latest CNC technology.
What's on offer?
1 layer IMS pcbs
No minimum quantity
Various soldermask & silkscreen colours available
No tooling or Set up charges
Lead Free HASL surface finish
1.5 mm thickness
100 µm isolation layer
35 µm copper
FREE laser SMT stencil with all prototype orders.
Contact
Freephone UK :0800 3895660 Toll Free USA : 1877 390 8541
E-mail:sales@pcb-pool.com
Web Site:www.pcb-pool.com