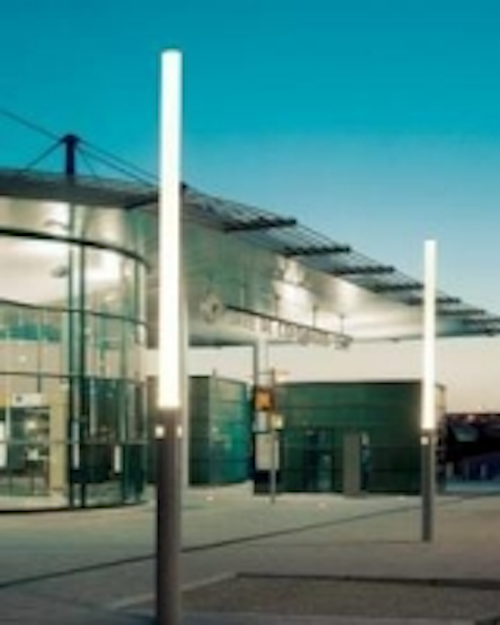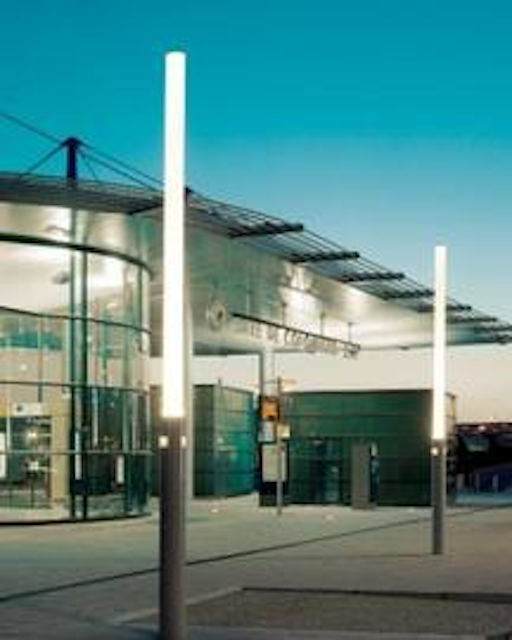 Date Announced: 13 Sep 2010
Elk Grove Village, Illinois--- Schréder Lighting USA introduces "The Next Generation" of energy efficient LED luminaires with the introduction of the NEMO Column LED, for roadway and architectural lighting applications. This innovation reflects Schreder's approach to deliver "The Right Light" by offering high-performance, technological solutions that make LED a valid alternative to traditional sources.
The Nemo Column LED provides an integrated aesthetic for urban environments. The base is crafted of stainless steel for a clean, modern look that adds a distinctive architectural element to any streetscape or building environment. Other features include:
• Brushed stainless steel base and white lens complement a wide range of architectural styles
• Equipped with 18 high power RGB and White LEDs controlled by Dali protocol
• Complements NEMO Wall Bracket and Bollard
• Sealsafe® IP66 optical module ensures total protection from water, dust and other contaminants
The Luminous Columns serve perfectly for public lighting or to illuminate any streetscape. Fitted with the renowned Sealsafe® optical compartment, all NEMO models offer a remarkable IP66 tightness level that guarantees that they will stay clean inside and deliver long-term photometric performance. Designed to meet rigorous mechanical standards and constructed of stainless steel, NEMO offers a high degree of impact resistance. Each lens is permanently sealed to the reflector and the ballast module pivots out for easy replacement or service.
Lenses are constructed of injection molded, impact resistant clear acrylic for optimum light output and permanently sealed to the housings.
Schréder Lighting USA, a respected member of the Schréder Group G.I.E.
Located in Elk Grove Village, Illinois, Schréder Lighting USA opened its new, state-of-the-art manufacturing plant in Addison, Illinois this year. Schréder Group G.I.E. was founded in Belgium in 1907, and has become an international organization with over 2,600 employees, in more than 40 facilities, in 30 countries and on 5 continents. Schréder Group G.I.E specializes in upscale, architectural and high performing outdoor lighting that is at the forefront of technological and aesthetic innovation. The members and affiliated companies of the Schréder Group share facilities and powerful, state-of-the-art tools for R&D, manufacturing, high-level photometric studies, and laboratory testing. Findings are shared within the group for the purpose of providing best options for the "the right light" worldwide.
Contact
Schréder Lighting LLC 985 Busse Road, Elk Grove Village, IL 60007 Tel: 847.621.5100 Fax: 847.621.5121
E-mail:Christopher@CPMediaRelations.com
Web Site:www.Schreder.US