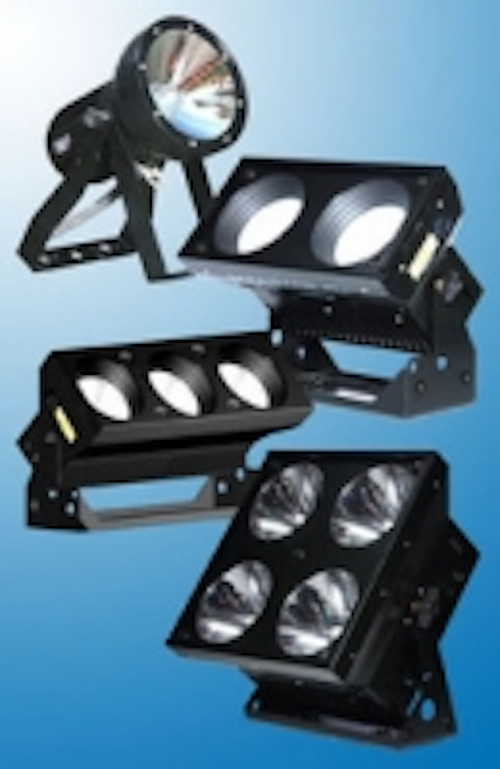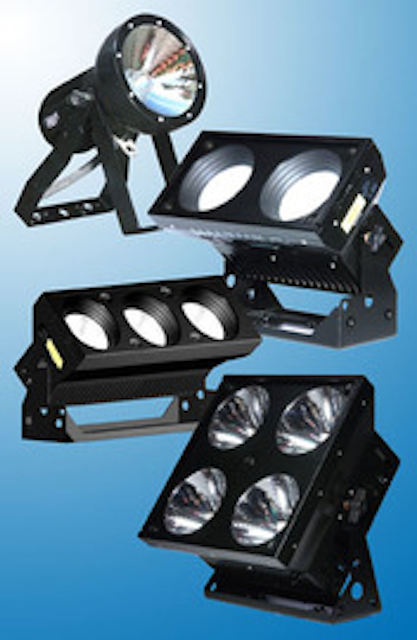 Date Announced: 27 Sep 2010
UK based specialist LED lighting manufacturer i-Pix showed 6 new products in its groundbreaking BB (Building Block) range at the 2010 PLASA exhibition in London and enjoyed one of their best PLASA shows ever.
Says i-Pix founder Chris Ewington, "We had lots of UK and international interest from new and existing people and it was a busy show for us all round. Our highly focused R'n'D team has spent the last twelve months developing these six new products, and we're confident, post PLASA, that this strategy has really paid off"
New customers were drawn to the whole range of BB products. The non-LED look of the BB1's which more resemble PAR 36 or 46 fixtures was a big advantage, together with the smooth homogenised light engine which sets i-Pix fixtures poles apart from most other LED products.
Some people also didn't actually believe they were LEDs because of the quality of the white light coming out of RGB devices!
For existing customers, the new complimentary products like the BB 2, BB 2x2 and BB 3 attracted plenty of attention.
Both architectural and entertainment designers were impressed by the versatile BB 1, primarily for its completely weatherproof design, clever internal electronics and data over mains solution which is ideal for awkward retrofit installations.
"PLASA visitors - certainly the ones that we saw - were very international this year" observes Ewington, adding, "For every distributor we met, there were several designers and specifiers from their own country. In terms of air miles, I reckon my personal carbon footprint was much reduced through meeting so many of our business partners and friends at this year's show".
Compared to last year, Ewington feels that the industry generally is definitely more positive about the economic climate in the near future. All the i-Pix customers they saw reported a continued improvement in business compared to 2009.
i-Pix recently appointed leading UK sales and hire company White Light as a distributor, and their PLASA 2010 booth was part of the busy 'White Light Zone' in Earls Court 2. According to Ewington, going with White Light is the "Best" decision they have made.
"Having such a well established company representing us will really boost our presence in the permanent installation and theatre markets" he says. i-Pix is already strong in the concert touring and TV sectors, so PLASA was a perfect platform to compliment these activities and strengthen the technical sales and support which will be offered through White Light.
Contact
Louise Stickland +44 (0)7831 329888 +44 (0)1865 202679 i-Pix +44 (0)161 443 4140
E-mail:louise@loosplat.com
Web Site:www.i-pix.uk.com