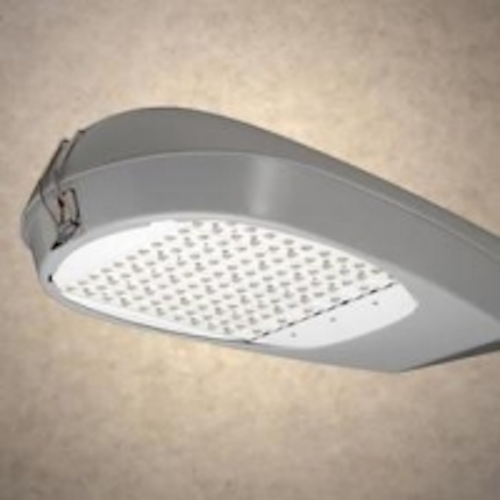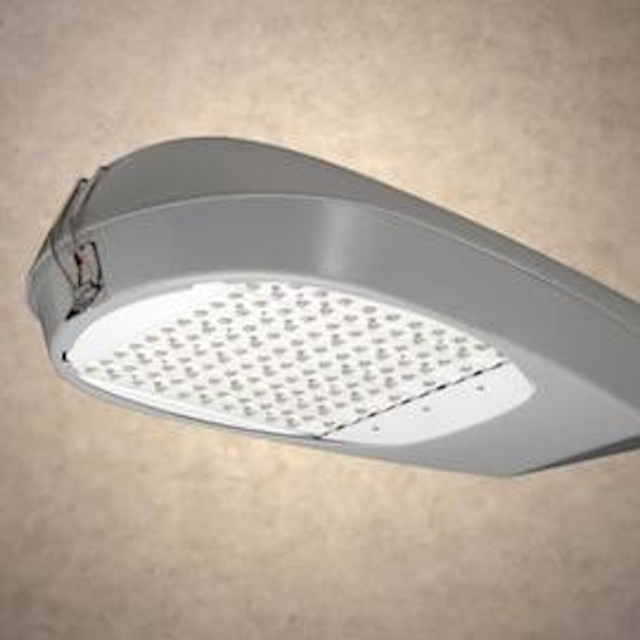 Date Announced: 09 Nov 2010
Peachtree City, GA – When the City of Waukesha, Wisconsin made the decision to switch to a more energy-efficient method of street lighting, Cooper Lighting, a division of Cooper Industries plc (NYSE: CBE), was ultimately selected from 14 total manufacturers for the American Recovery and Reinvestment Act (ARRA)-funded project.
In early spring 2009, the city of Waukesha applied for and received ARRA grant money to retrofit 1,200 existing street lights with a more energy-efficient alternative. Accordingly, the city offered interested lighting manufacturers the opportunity to provide sample products, which were installed and monitored for energy savings and overall lighting quality for a period of six months. Ultimately the City evaluated 14 different vendors.
"We had it in the back of our minds that this would function as a perfect stimulus-funded project," explained Katie Jelacic, P.E., Project Engineer, City of Waukesha. "Our goal was to further expand our commitment to sustainable upgrades that lead to significant cost and energy savings for the City of Waukesha."
After the initial testing period, data was evaluated from every fixture, including the actual wattage used, exact drop in wattage, light measurements and average lifespan. With superior performance in the areas of energy savings, quality of light and longevity, Cooper Lighting's Lumark RC LED Cobrahead Luminaire emerged as the preferred choice this past summer.
"Testing revealed that Cooper Lighting's LED luminaires provide the controlled distribution and color quality of light as well as the calculated energy savings that will not only meet, but exceed our goals," continued Jelacic. "This lighting upgrade will mark an important step in the city's ongoing initiative to go green."
Designed for a wide variety of area and roadway applications, the Lumark RC LED Cobrahead Luminaire features a patented AccuLED Optics™ system coupled with scalable IP66-rated LightBAR™ technology to deliver optically controlled energy-efficient illumination. Incorporating this unmatched modular optical technology, the LED luminaires' unique application-specific design allows lumen and energy output to be customized to fulfill the exact needs of the outdoor space—eliminating wasted energy or obtrusive spill light into neighboring areas.
Cooper Lighting's LightBAR™ technology provides energy savings between 30-75% over standard H.I.D. systems while providing 50,000+ hour rated life, which is six times longer than traditional metal halide sources found in most outdoor area, roadway and parking lot applications.
"Replacing outdoor lighting with more energy-efficient options is one of the most practical upgrades a city can make to save energy and reduce costs," said Mark Eubanks, Vice President and General Manager at Cooper Lighting. "Cooper Lighting's RC LED Cobrahead Luminaire provides the added benefit of uncompromising optical performance and outstanding versatility."
The City of Waukesha placed an order for 1,200 RC LED Cobrahead Luminaires this October 2010. Installation, by the Public Works crews, will begin this month and is slated for completion by June 1, 2011. The gradual process is designed to take the winter weather into account.
"The City of Waukesha is proud to partner with Cooper Lighting, as they have made the process swift, simple and certain," said Jeff Scrima, Mayor, City of Waukesha.
Waukesha remains committed to executing additional sustainable upgrades as part of an ongoing goal to save energy and become more energy-efficient. In 2007, the city implemented an energy-efficiency program, replacing boilers and lighting fixtures in all major city buildings with more energy-effective products. Plans for future retrofits, including additional lighting upgrades, are currently underway.
About Cooper Lighting
Cooper Lighting, a subsidiary of Cooper Industries plc (NYSE: CBE), is the leading provider of innovative, high quality interior and exterior lighting fixtures and related products to worldwide commercial, industrial, retail, institutional, residential and utility markets. As lighting technologies have advanced over the years, Cooper Lighting has been at the forefront of the industry in helping businesses and communities leverage the latest technologies to improve efficiency, reduce costs and enrich the quality of the environment. For more information, visit
www.cooperlighting.com
.
About Cooper Industries
Cooper Industries plc (NYSE: CBE) is a global manufacturer with 2009 revenues of $5.1 billion. Founded in 1833, Cooper's sustained level of success is attributable to a constant focus on innovation, evolving business practices while maintaining the highest ethical standards, and meeting customer needs. The Company has seven operating divisions with leading market share positions and world-class products and brands including: Bussmann electrical and electronic fuses; Crouse-Hinds and CEAG explosion-proof electrical equipment; Halo and Metalux lighting fixtures; and Kyle and McGraw-Edison power systems products. With this broad range of products, Cooper is uniquely positioned for several long-term growth trends including the global infrastructure build-out, the need to improve the reliability and productivity of the electric grid, the demand for higher energy-efficient products and the need for improved electrical safety. In 2009, sixty-one percent of total sales were to customers in the industrial and utility end-markets and thirty-nine percent of total sales were to customers outside the United States. Cooper has manufacturing facilities in 23 countries as of 2009. For more information, visit the website at
www.cooperindustries.com
.
Cooper Lighting offers a range of indoor and outdoor LED lighting products and corresponding accessories, all of which are specifically designed to maximize energy and cost savings. For additional information, visit
www.cooperlighting.com/led
.
Contact
Karin Martin Karin Martin Communications (630) 513-8625
E-mail:Kmartin41@aol.com