Shenzhen Sansun provides indoor LED perimeter screens for Romanian Handball club
Nov 19th, 2010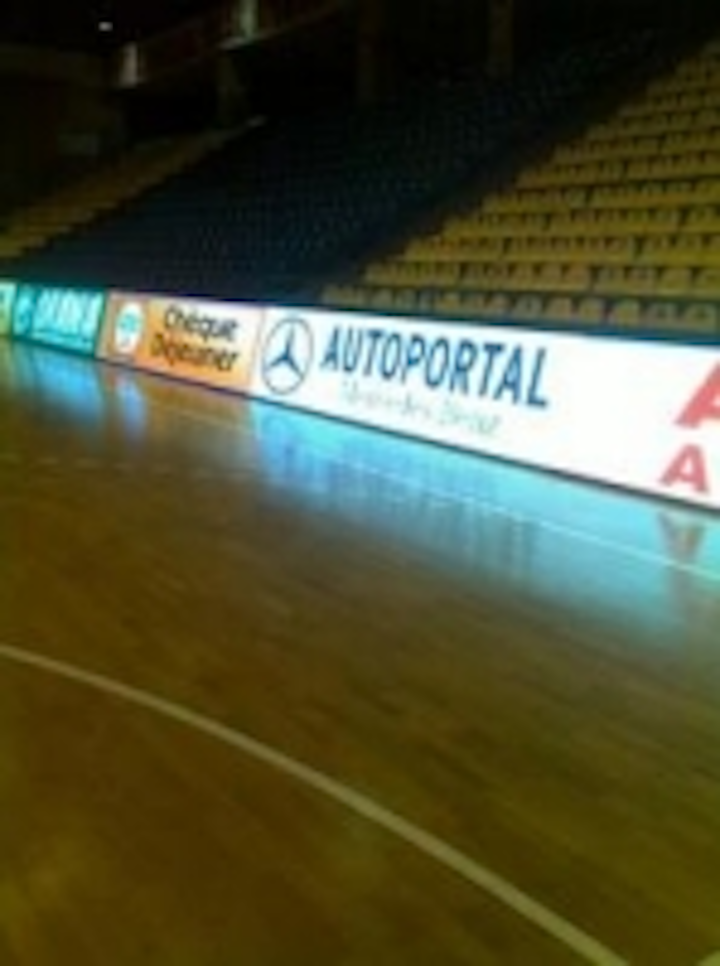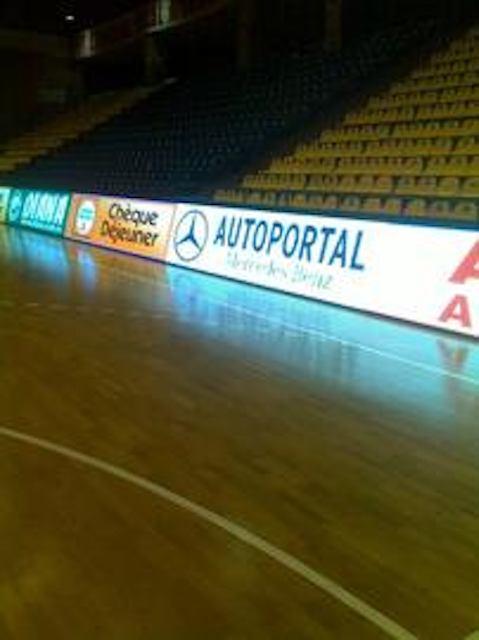 Date Announced: 19 Nov 2010
After several years of research and development of the Sports LED Display system, Shenzhen Sansun's own designed Perimeter cabinets fulfilled many Football/Rugby stadiums actual needs. Equipped with Softmask and Soft cushion to protect players, Handles on both sides for ease to assemble, Adjustable stand to suits camera filming angle, all of the above have high praised from famous football clubs around the world.
Mr. Karson Ho, Business Manager of Shenzhen Sansun Hi-Tech Co., Ltd., told LEDs Magazine that his company has supplied 3 Indoor LED screens to a famous Romanian Handball club, 2010 Champion League 1st runner up, 16 National titles (record), CS Oltchim Râmnicu Vâlcea.
Ho says, "Client approached in early October and wants 2 scoreboards and 1 Perimeter to be running on 15th November in their arena, after approval of our LED screens designs from the Handball club, we started manufacture and only have 30 days for production and shipment."
"We finished 3 LED screens in 20 days and sent by Air, it reached on 12th November, enough time for installation and final testing. It was a challenge for us, but we made it happened. I am happy to see Oltchim won the game on 15th November and it has been broadcasted to whole Europe." See link below -
http://www.digisport.ro/oltchim-in-grupele-principale-ale-ligii-campionilor/
In the photos of the interior of the Sala Sporturilor "Traian" arena, the Sansun Perimeter is doing final testing before the big match, while it is showing different advertisements.
Contact
Karson Ho Business Manager Shenzhen Sansun Hi-Tech Co., Ltd. Tel: (86) 130 684 57147 (SZ) (852) 9233 2213 (HK)
E-mail:karson1@hotmail.com, karson@szboe.com
Web Site:www.szboe.com/en