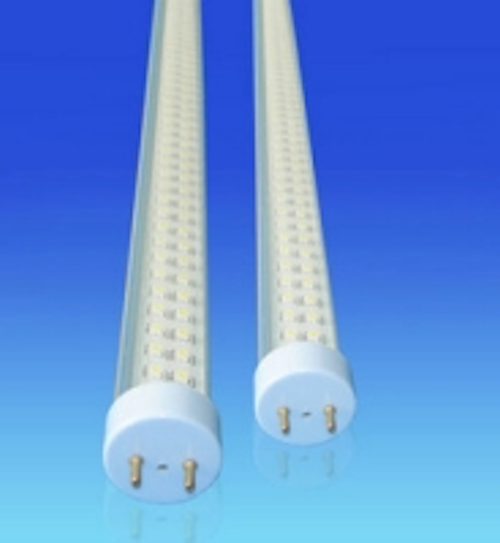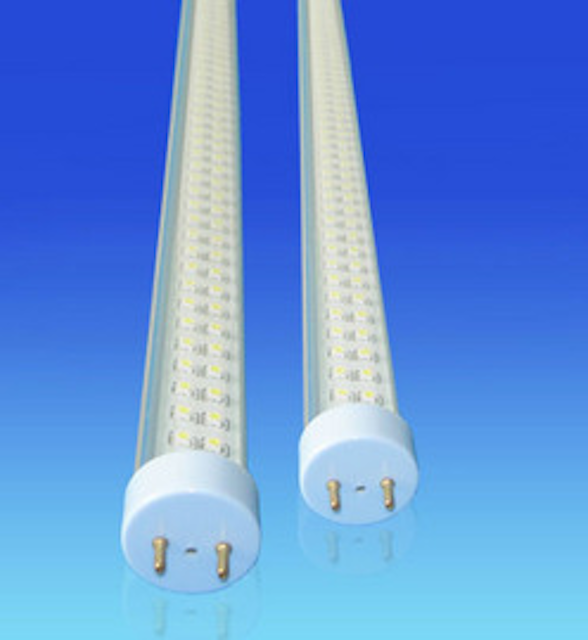 Date Announced: 29 Nov 2010
LED fluorescent tubes T8
Product Features:
Newly available upon request: AC in one end with a LED starter - it is safe to touch one end pins while the other end is powered on.
Light source: Super bright or normal bright 3528 SMD LEDs
Lower electric current for high brightness, therefore less light decay and longer lifespan
80% Energy-saving over traditional fluorescent tubes
Less than 10% luminous decay in 50,000 hours
50,000+ hours lifetime
Aluminum alloy body with transparent or frosted plastic cover
Easy mounting: working without electronic ballast or starter
Solid state, High Shock/Vibration Resistant
No RF Interference
Instant start without Flickering
Low thermal elimination
No mercury and other Hazardous Materials, fully ROHS-Compliant
Wide voltages available: AC85V-165V or AC165V-265V
Application:
General and commercial lighting for homes, offices, restaurants, hotels, warehouses, factories, parking lots, shopping malls, buses, trains, etc.;
Accent lighting or Task lighting: cabinets, cupboards etc in homes, restaurants or kitchens;
Back lighting for square billboards or advertisement boards;
Display lighting for the articles in stores and shops.
Installation method:
1. Our LED tubes are completely in consist with traditional fluorescent tubes and therefore it is no need to make special bracket for it.
2. Remove the starter and the whole electronic ballast from the traditional fluorescent light bracket and install the LED tube onto it.
Attention:
Operating voltage: AC85V-165V or AC165V-265V
Working environment: -20°C to 40°C
Work without ballast
Indoor application only
Contact
Hai Chang Industrial Co.,Ltd. Add: No.8,Wei Tai Road,Shi Yan Town,Bao'an,Shenzhen,Guangdong,China. TEL: 86-755-29173570 FAX: 86-755-29410618
E-mail:info@haichanglight.com
Web Site:www.haichanglight.com/