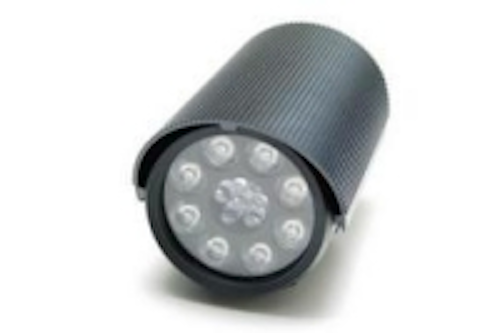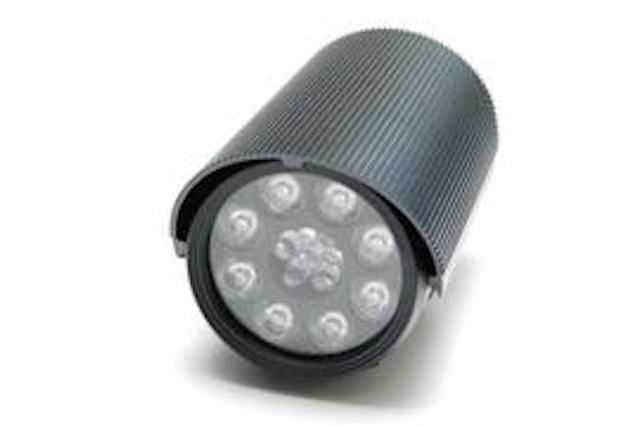 Date Announced: 26 Nov 2010
Alpha-IB120 is an infrared illuminator at 850nm, which irradiates Max. 100M* for outdoor usage. It is suitable for a light source for surveillance system, especially to detect the number plate of the car on road and/or at parking lot.
(*note: The max. distance would depend on the synchrony and with CCTV camera and its sensitivity)
Since just only 8 pcs of high power IR LED with collimator (θ50°) and 6 pcs of 10mm dia. IR LED (θ30°) are installed, the outlook is very smart and compact, and it is easy to be adopted to any system and condition.
For the further distance, Alpha-One offers Alpha-IB250 which irradiates Max. 200M at dark conditions. The other customized requirement is also acceptable.
[Features]
- Long distance irradiation (upto 100M at 0 lux)
- Small and compact
- External dimension: 110mm(W) x 110mm(H) x 155mm(D)
- Total weight: 1.8 kg
- Aluminum Casting
- Life Time: 20,000Hrs
- DC operation (Input: DC 12V)
Contact
ALPHA-ONE ELECTRONICS LTD. 2-8-41 Chuoh, Ebina city, Kanagawa 243-0432 JAPAN Contact: Misao Terashima, Overseas Dept.
E-mail:info@alpha1-eg.com
Web Site:www.alpha1-eg.com