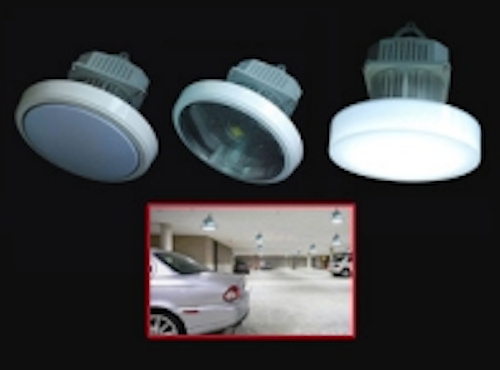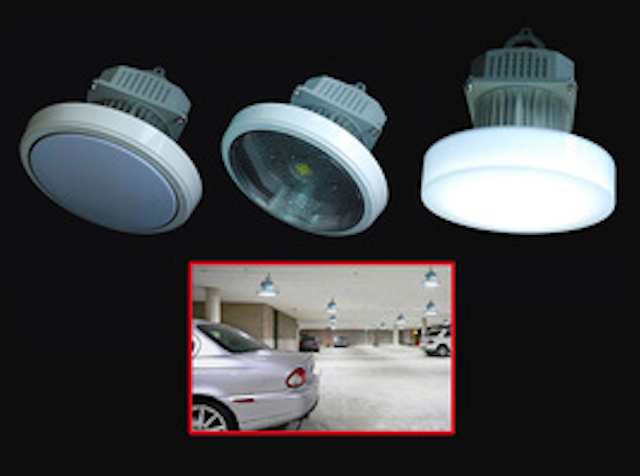 Date Announced: 17 Nov 2010
Shenzhen & Chengdu, China –- E-Lite OptoTech further expands its LED lighting product portfolio and introduces the new LedsPark™ series LED garage light.
The LedsPark™ series LED garage light provides 30W and 60W LED luminaire options to replace 80W-150W traditional HPS/HID light, which are commonly used for indoor car parks. The LedsPark™ series' 60% power saving and cutoff light with no glare advantages make the garage brighter, safer, and more inviting.
E-Lite LedsPark™ series LED Garage Lighting Product Features:
- 60% power saving, and 90% reduction in greenhouse gas emission.
- Long lifetimes and highly reliable service, greatly reducing
maintenance costs.
- LED's own cutoff light property provides high vertical illuminance
with minimum glare, which ensures the safety and security of
people entering and leaving their vehicles, and easy
identification of open parking spaces for traffic flow.
- Resistant to shock and vibration.
- Optional input 90-265VAC or 110-277VAC, 50/60Hz.
- Instant ON/OFF operation.
- Superior color rendition compared to conventional carpark
luminaire.
- Selectable color temperature
- Patented single piece 30w-60w high power LED light source with
unique multi-chip integration design ensures high light purity,
high heat conduction and slow brightness derating.
- Unique heat sink design ensures superior heat management.
About E-Lite OptoTech Co., Ltd.
E-Lite is a China-based solid-state lighting company specializing in high quality, ultra-bright LED lighting product for commercial and industrial applications. The company has extensive technical expertise in optical design, thermal management, materials compatibility and automated manufacturing processes. All E-Lite's LED lighting products are CE and RoHS compliant.
E-Lite is committed to building up distribution network with regional distributor partners, we ask for understanding from end users for not servicing you directly.
Contact
Lynn Yao (Ms.) Director, International Sales & Marketing E-Lite OptoTech Co., Ltd./JiaYao Group Cell: +86 151 8442 9893
E-mail:lynn.yao@elite-opto.com
Web Site:www.elite-opto.com