LumiBright PR 1240B-100 UltraViolet LED projector
Nov 23rd, 2010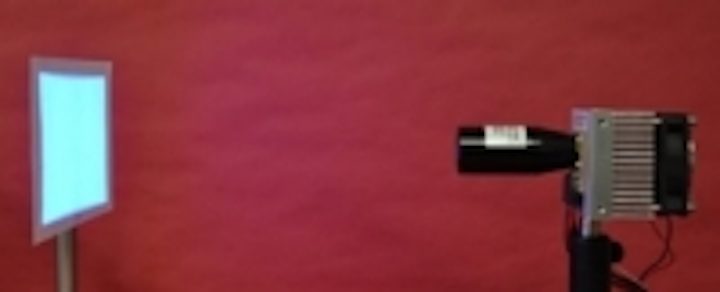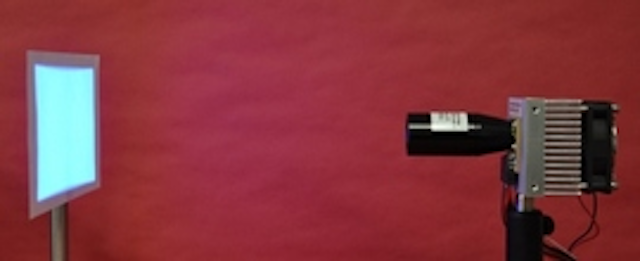 Date Announced: 23 Nov 2010
Innovations in Optics is pleased to announce an OEM UltraViolet (UV) LED Projector that delivers Ultra High Brightness (UHB) LEDs over a range of UV LED wavelengths between 365 and 400 nm with high uniformity in the far field illumination plane. Current uses are in medical fluorescence imaging, machine vision, UV curing, and general fluorescence excitation.
The LumiBright PR 1240B-100's multi-configurable LED boards can accommodate up to a 3 x 3 array of 42 mil LED die with either one or up to three peak UV wavelength bins, plus the options of a thermistor and photo-sensor for real-time monitoring of temperature and intensity. The projector comes with a visible cut-off glass UG11 filter, projects a square, rectangular or round illumination pattern, and is compatible with a number of standard LumiBright Series heat sink, thermal pad and cooling fan options. Please contact us for detailed specifications.
About Innovations in Optics, Inc.:
We have your Solutions in Light – With our LumiBright family of products and custom OEM services we have your illumination design challenges solved! As a recognized leader in High Brightness LED products incorporating patented and patent pending optics, our creative team has developed and manufactured custom optical designs for Fortune 500 companies as well as startup companies. We are constantly designing and innovating. Send us your design challenge – we have your solution!
Contact
Innovations in Optics
E-mail:info@innovationsinoptics.com
Web Site:www.innovationsinoptics.com