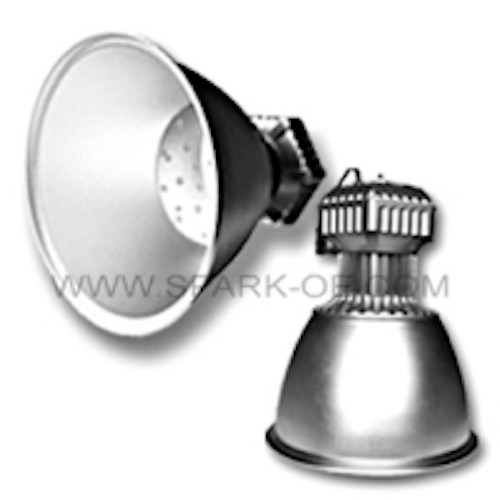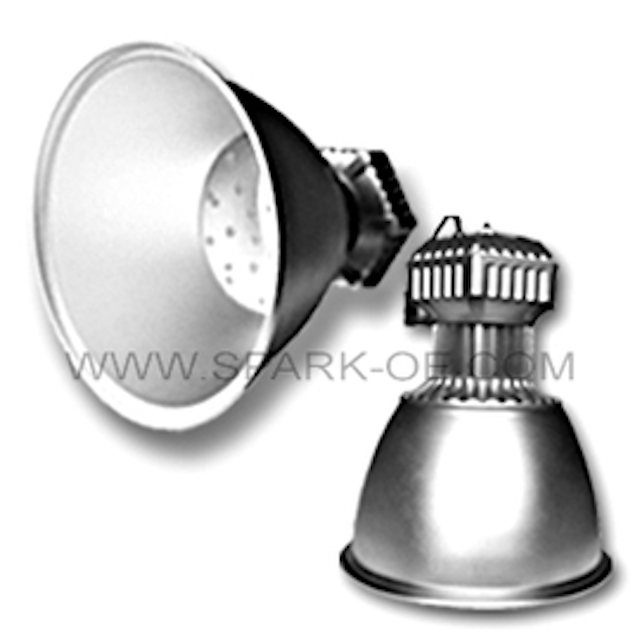 Date Announced: 09 Nov 2010
LED Industrial Lighting Fixtures use LED (light-emitting-diode) as light sources. LED High Bay is solid state lighting. These solid state devices have no moving parts, no fragile glass environments, no UV, no IR, no mercury, no toxic gasses, and no filament. There is nothing to break, rupture, shatter, leak, or contaminate.
In industrial lighting applications where large areas need to be lit for extended periods during the day and overnight, lighting can prove to be a huge proportion of energy consumption. These costs can also be reduced with the installation of high power LED High Bay Lights.
Characteristics of LED High Bay Lights:
•Lightweight aluminium structure coated to withstand the elements, from extreme cold and heat to high humidity
•Start quickly, high light efficiency, clear eye-sight. No flicker. Operate safely. No damages to eyes and skin
•It can save 65 percent energy of the high voltage sodium lamp at the same intensity
•Easier to be installed and used
•High stability and low light pollution, LED has a high stability, and it is a real environmentally friendly and energy saving product
Applications of LED High Bay Lights:
Workshops, factories, warehouses, toll stations, petrol stations, supermarkets, exhibition centers, stadiums, mining industries and more.
Main Technology Index of LED High Bay Lights:
Product Name LED High Bay Light
Model No. SPG-90
LED Light Source CREE XP-G
LED Quantity 20PCS
LED Luminous Efficiency 107-120lm/W
Lamp Total Power 90W
Power Efficiency 86%
Lamp Total Flux 5500
Please feel free to contact us for one-stop exporting LED High Bay Lighting solution Now!
Contact
Alice Wu Spark Marketing Director Tel: (86 755) 8390 4366 Fax: (86 755) 8390 4766
E-mail:sales@spark-oe.com
Web Site:www.spark-oe.com