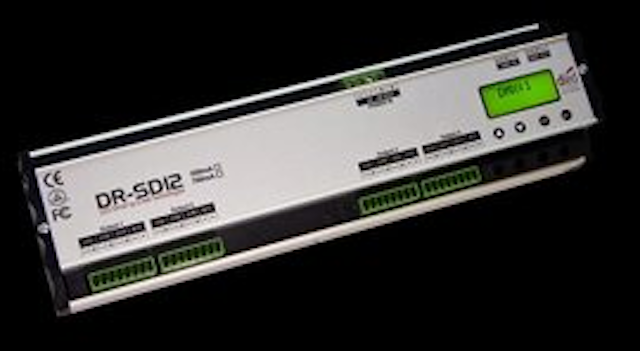 Date Announced: 20 Jan 2010
-- DR-SD6 & 12 are multiple current source solutions for high-power LEDs
Units cater LED lighting applications of up to 435W (12x12x3W LEDs).
Up to 12 control channels (2 or 4 three channel Outputs), units work fully flicker free and as so fit perfectly into home lighting as well as for professional TV and camera use.
DR-SD6 & 12 are fully DMX-512 controllable with RDM control as an option and are fully CE, EMC, FCC and cTUVus certified.
Features:
* DMX-512 addressing
* Standard DMX512 signal control
* RDM control optional
* Manual output levels control via LCD menu
* Smooth fades control with continuous current output
* Flicker free operation
* High efficiency (up to 95%)
* From 1 and up to 12 series LED per channel
* LCD display and menu navigation keys
* Self diagnostic protocol
* Line and circuit protections
* Active Thermal protection
* Easy DIN rail installation
Contact
Niv Sadeh D-LED Technologies Ltd. Tel: +972 9 7444222 Fax: +972 9 7466466
E-mail:info@d-led.net
Web Site:www.d-led.net