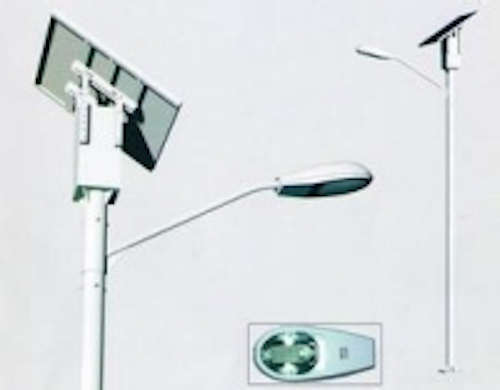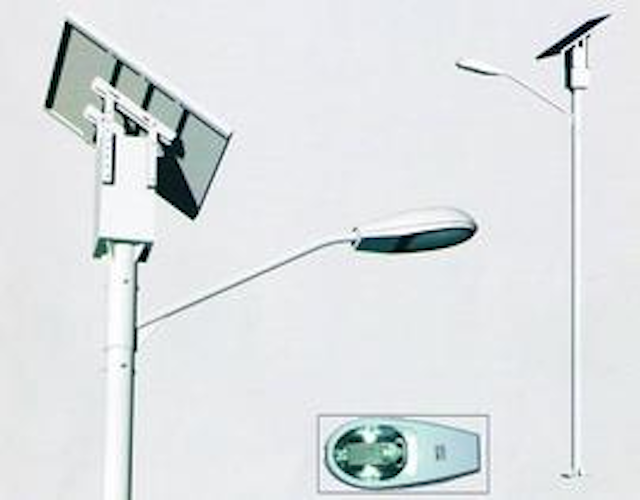 Date Announced: 06 Jan 2010
Solar LED street lights present the perfect and cost-effective solution for residential streets, parking lots, security, roadways, parking lots and other general area lighting applications.
Solar street lights can be economically viable and efficient in a number of applications, mostly in areas where the cost of providing electricity is expensive or problematic.
Due to their low power consumption and very long life-span, solar LED street lights are a good alternative to LPS (Low Pressure Sodium) or MH (Metal Halide) lamps.
Unlike LPS lamps that produce a yellow-orange light, Solar street lights using LED technology generate a very powerful and targeted crisp white light of excellent quality, which significantly improves color rendition and night visibility.www.led-light-aisan.com
specifation:
Model number:AIE-14001 (solar street lights 28w)
led street lights input:12VDC/24VDC
power:28w
lumens:2800lm
Battery:150ah,12vdc
solar panel:2 pieces
controller:350w/24v
Contact
8th floor,No.45,East Yan nan Road,Shanghai,China Tel: +86-21-57659845 Fax: +86-21-63374402
E-mail:aisanled@gmail.com
Web Site:www.led-light-aisan.com/solar-street-lights-28w.html