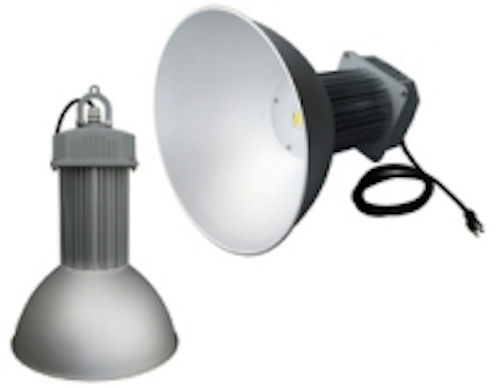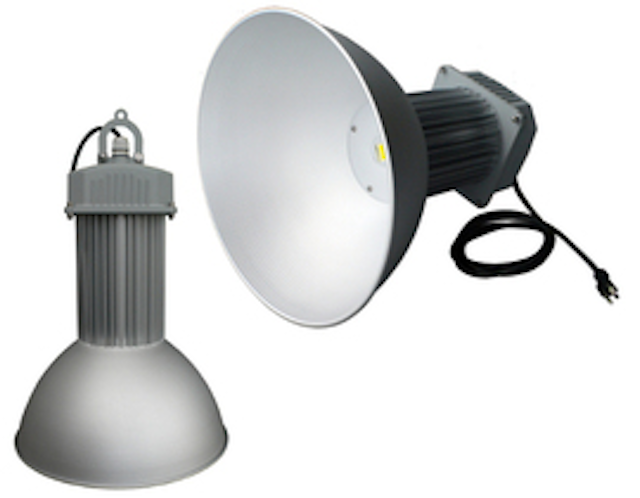 Date Announced: 06 Jan 2010
E-Lite OptoTech Co., Ltd., a leading innovator in high performance LED lighting technology for commercial and industrial applications, today announced the launch of its complete range of Fin-Cool™ series LED High Bay. Fin-Cool™ series high bay fixture represents the country's highest LED industrial lighting quality level, and features the company's proprietary designs that deliver highest lux, superior light quality and longevity for measurable energy reduction and cost savings as compared with traditional HID industrial light.
E-Lite Fin-Cool™ series LED High Bay Fixtures Product Features:
*Complete range for various lux requirements: 30w to 150w
*Low power consumption. More than 60% energy saving compared to conventional HID lamps.
*Environmental friendly. Lead and mercury free.
*Long operation life time, above 50,000 hours. Low maintenance costs.
*Universal input 90-305VAC, 50/60Hz.
*Instant ON/OFF operation.
*Superior color rendition compared to conventional industrial luminaire.
*Selectable color temperature
*Patented single piece 30w-150w high power LED light source with unique multi-chip integration design ensures high light purity, high heat conduction and slow brightness derating.
*Unique heat sink design ensures superior heat management.
*Resistant to shock and vibration.
*UL pending
About E-Lite OptoTech Co., Ltd.
E-Lite is a China-based solid-state lighting company specializing in high quality, ultra-bright LED lighting product for commercial and industrial applications. The company has extensive technical expertise in optical design, thermal management, materials compatibility and automated manufacturing processes. All E-Lite's LED lighting products are CE and RoHS compliant. The Fin-Cool™ series high bay is in progress of UL listing application. E-Lite is currently looking for regional distributors worldwide.
Contact
Lynn Yao (Ms.) Director, International Sales & Marketing E-Lite OptoTech Co., Ltd. / JiaYao Group Cell: +86 137 0802 6820
E-mail:lynn@jiayaogroup.com
Web Site:www.elite-opto.com