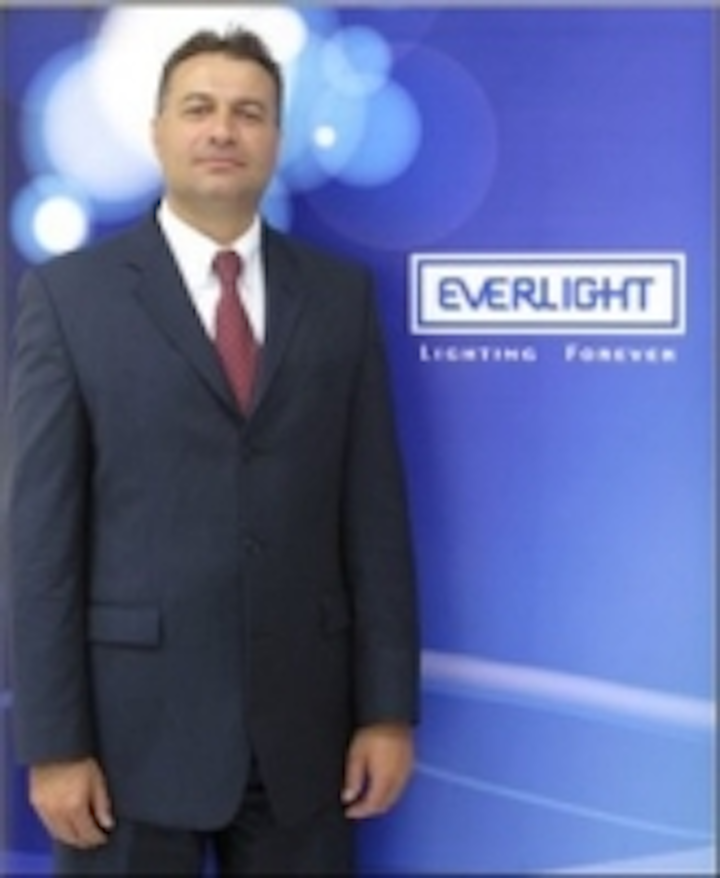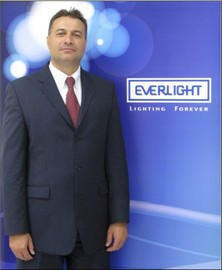 Date Announced: 16 Aug 2010
Tucheng, Taipei –– Everlight Electronics Co., Ltd., today announced the appointment of Ilkan Çokgör as Vice President Global Marketing. Mr. Çokgör brings to his new position nearly 20 years of product development, marketing, sales and business development experience in solid state lighting, data storage, telecommunications, and sensors. He joins from Intematix Corporation, where he served as Director of Marketing and Business Development. Here as well as in previous management positions, he successfully established marketing organizations, distribution channels, OEM customer relations, and strategic partnerships. The experienced team leader is author of numerous journal and conference publications and articles in the fields of LEDs, sensors, fiber optics, data storage, and computing and has delivered numerous public presentations. Mr. Çokgör holds a PhD in Optoelectronics and an MS in Digital Electronics from King's College, University of London.
Commenting on the appointment, Bernd Kammerer, General Manager of Sales and Marketing Business Group in Everlight Electronics said, "We are delighted to welcome such an experienced industry expert/insider as Ilkan Çokgör to our team. This appointment demonstrates that Everlight continues to strengthen its position as one of the leading
companies in the world of optoelectronics."
About Everlight Electronics Co. Ltd.
Everlight Electronics Co., Ltd. was founded in 1983 in Taipei, Taiwan. Playing a critical role in the formation of the global LED industry, the company is rapidly ascending to become a leading supplier due to its dedication to certification, R&D, production, quality, marketing and global customer service. Everlight provides a diverse product portfolio consisting of High Power LEDs, Lamps, SMD LEDs, LED Lighting Modules, Digital Displays, Optocouplers and Infrared Components for various applications. Today, Everlight is a global company with over 6,400 employees based in China, Hong Kong, Japan, Korea, Singapore, Malaysia, India, Germany, Sweden, U.S., and Canada.
Contact
Beate Jungwirth Everlight Electronics T: +886 2 2267 2000 Ext: 5567
E-mail:beate.jungwirth@everlight-eu.de
Web Site:www.everlight.com