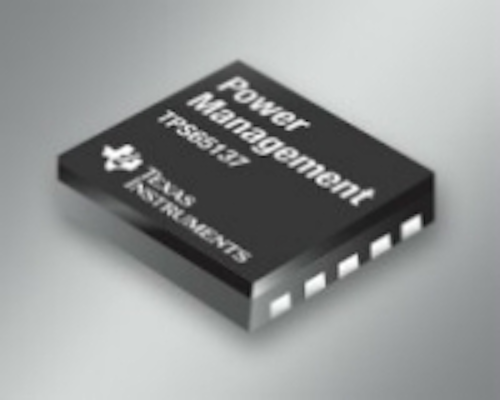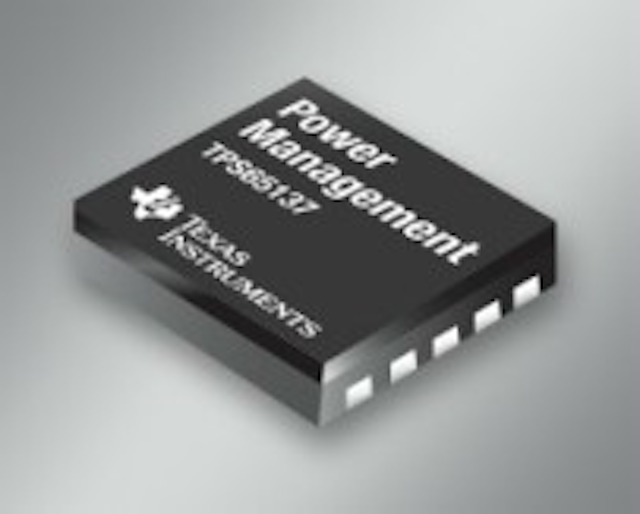 Date Announced: 11 Aug 2010
DALLAS (August 11, 2010) – Texas Instruments Incorporated (TI) (NYSE:TXN) today introduced a new 200-mA dual output power supply designed to provide improved picture quality for active matrix OLED (AMOLED) displays that require positive and negative supply rails. The TPS65137 uses a low dropout (LDO) post regulator for line and load transient response with minimum output voltage ripples to provide stable picture quality. With its wide input range of 2.3 V to 5.5 V and small solution size of 3-mm x 3-mm QFN package and small external component count, the TPS65137 is suited for AMOLED displays in portable devices, such as mobile phones and smartphones. Order samples of the TPS65137 today: www.ti.com/tps65137-preu.
Key features and benefits of the TPS65137
• Wide input voltage range of 2.3 V to 5.5 V allows the device to accept higher positive input voltages than the positive output voltage and still maintain accurate regulation of one percent of the positive output voltage.
• LDO post regulator for positive output to provide line and load transient response with minimum output voltage ripples to provide stable picture quality.
• Advanced power save mode with out-of-audio control reduces switching frequency as the load current decreases and maintains high efficiency over the entire load current range without audible noise.
• Digitally programmable negative output voltage from -2.2 V to -4.9 V in digital step.
Find out more about TI's display power portfolio by visiting the links below:
• For the complete display power portfolio visit: www.ti.com/lcddisplay-pr.
• Ask questions and share knowledge in the power management forum in the TI E2E Community: www.ti.com/powermanagement-pr.
• See TI's complete power management portfolio: www.ti.com/power-pr.
Availability and pricing
The TPS65137 is available now in a 3-mm x 3-mm, 10-pin QFN package and is priced at $0.85 in quantities of 1,000.
About Texas Instruments
Texas Instruments (NYSE: TXN) helps customers solve problems and develop new electronics that make the world smarter, healthier, safer, greener and more fun. A global semiconductor company, TI innovates through manufacturing, design and sales operations in more than 30 countries. For more information, go to www.ti.com
Trademarks
All registered trademarks and other trademarks belong to their respective owners.
TI E2E Community: http://e2e.ti.com/
Follow TI at http://twitter.com/TXInstruments
Contact
Media Contact: Anke Pickhardt +49-8161-80-3579 a-pickhardt@ti.com Malcolm Clark (Agency) + 44 (0)1798 865799 info@malcolmclark.co.uk (Please do not publish these numbers or e-mail addresses.) For reader inquiries please contact: European Customer Support Center European Customer Support Center (ECSC) www-k.ext.ti.com/sc/technical-support/pic/euro.htm Email: epic@ti.com Phone of UK support service: 00800-ASK-TEXAS (00800-275-83927)
E-mail:epic@ti.com
Web Site:www.ti.com