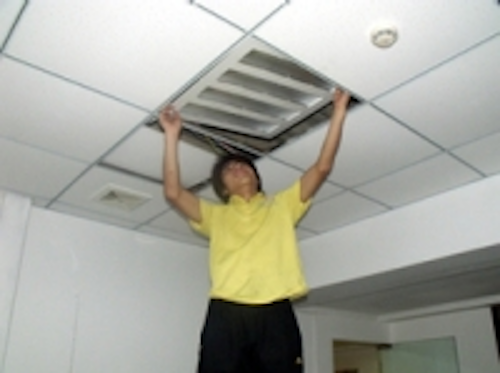 Date Announced: 24 Aug 2010
Shenzhen, P.R. China. — After over 6-months inner test, Unibond unveils its 30W 2x2ft LED grid light, the outstanding performance includes 35 degree operating temperature of LED foot, 32 degree @housing(Ta=25 degrees), 67lm/W, CRI75,while the cost is approximate half of the competitor.
The first small installation is in the office of Bon-garden Business Hotel(BGBH), 4 star. The new illumination is 4 times than before with equal power consumption. "The illumination condition is much more comfortable than before," said the office staff. They have fed up with the all-day noise from the CFL troffer and frequent replacement. The hotel is going to retrofit its current CFL troffers and bulbs to LED based if the products perform well in test. Except the case of BGBH, more trials are scheduled.
About Unibond
Unibond, local Taiwan-background LED lighting maker, is dedicated to provide better LED lighting products and services to clients worldwide,has been cooperating with lighting giants for years. To learn more, pls send email or make phone call to.
Contact
Stanley Ho Marketing director Shenzhen Unibond Electrical and Lighting co.,ltd. Building B8,Duocai Ind. Park, Baishixia Ind. Zone, Fuyong,Baoan,Shenzhen,P.R.China Office: 0086(755)6115-0102
E-mail:unibondcn@gmail.com
Web Site:www.ublight.com