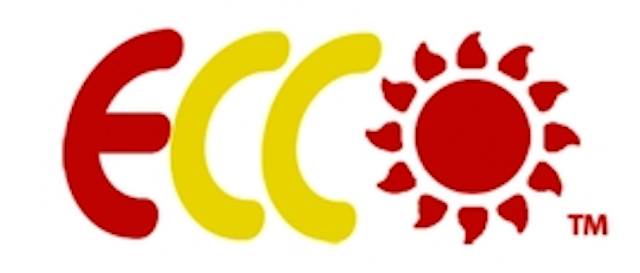 Date Announced: 09 Aug 2010
We are the sole distribution arm for ECCO LED (Light-Emitting Diode) Lighting Products, where our marketing and clients stretch from Asia Pacific to North America to Europe. With the wave of CO2 reduction happening worldwide, LED lighting would come to be the best option for users to join in this effort to curb global warming. It will thus be a matter of time that LED lighting will be commonly used in the industrial, commercial, public sectors and even in households due to its overwhelming environmental and consumer benefits.
ECCO products strive to achieve a balanced pricing strategy that gives customers an optimized price-quality matched product satisfaction. Coupled with a wide range of high quality LEDs related products in permanent lightings, mobile lightings and even creative LED products, we aim to meet the growing demands for energy-efficient lighting in every sector.
All ECCO products are manufactured under strict quality control at factories, attaining numerous international standards like CE, UL, RoHS, ISO 9001, ISO 14001 *(Manufacturing locations differ for different product range in Singapore, Malaysia, China (Mainland) and Taiwan). Furthermore, most of our products have filed design ownership and patents, designed to meet mechanical, electrical and functional needs in specific markets.
Our Permanent Lightings include replacement lightings like tubes, bulbs, spotlights and outdoor high power street lights. We also cater for custom made requirements such as down light sets, high bay lights, ceiling sets and wall lights. Mobile lightings like torchlights and candles for camping purposes are also in our range. Our newest addition to the family are the Solar/Motion energized products.
In all, ECCO products have only been launched in Singapore recently in 2009, in view of the general increase in Singaporean consumers' demand for a cleaner and greener lighting choice, as well as due to the significant adjustment of LEDs cost that resulted from a massive world wide production quantity.
We warmly welcome enquiries from Distributors and Contractors on getting our products, Hardware and Lighting shops on carrying our products, even users and consumers on LEDs product knowledge
Contact
Tel: 0065- 6447 8587 Fax: 0065-6447 9493 Mobile: (Sgp) 0065- 9692 9260 Mobile: (China) 0065- 139 1821 3044
E-mail:shanny@ecco-sys.com
Web Site:www.ecco-sys.com