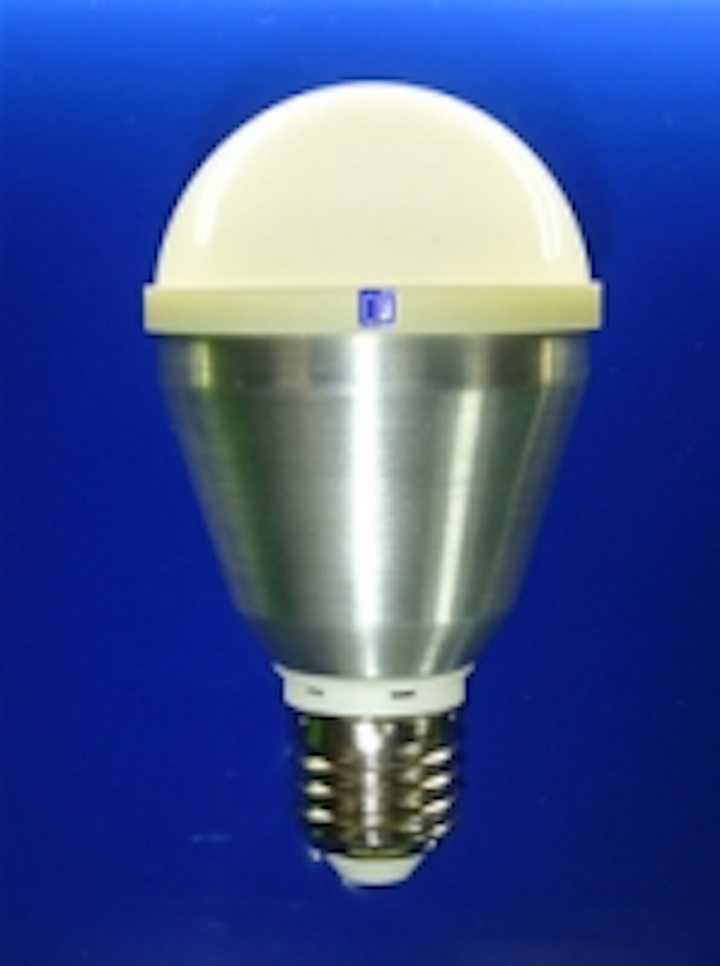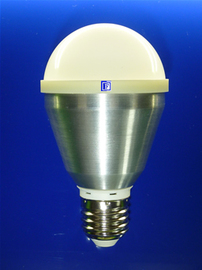 Date Announced: 30 Mar 2010
Hachioji, Tokyo, - Fujikom has successfully developed the world first Z-Wave® embedded LED light bulb "LeDenQ". The LeDenQ will be displayed in light + building exhibition in Frankfurt, German from April 11-16, 2010.
Features
Embedded Z-Wave® makes single controller to turn on/off the multiple numbers of LeDenQ all together or individually as well as change brightness and even change colors renderings.
The LeDenQ uses Fujikom's original LED that has a conventional white LED structure with integrated red-color LED in a separate electrical circuits, hence the color rendering properties can also be changed with Fujikom's LeDenQ.
The developed LeDenQ has a standard E26 base therefore it can be replaced to existing light bulbs.
Scenes
-Use LeDenQ at home to select lighting atmosphere of living room or dining room according to time and occasion. LeDenQ can provide flexible brightness control and color-rendering control.
-Use LeDenQ at restaurants, bars, hotels, and shops to change lighting condition to the table and to the rack according to the atmosphere and individual products.
-Use LeDenQ for energy saving. LeDenQ can be controlled by smart phone via Z-Wave® gateway, which enables us to monitor energy consumption.
About Fujikom
Established in 1995, Fujikom Corp has been providing technical support for semiconductor/FPD manufacturing for many years as well as developing LED products and wafer inspection systems. Fujikom is a member of Z-Wave Alliance.
About Z-Wave®
Z-Wave® is the first technology to bring reliable and easy-to-use wireless control to every aspect of daily life – the home, consumer electronics and energy use, to name a few. Z-Wave brings many benefits to everyday life including remote home monitoring, safety and security, and energy conservation. Z-Wave certified products are currently available from leading consumer brands in nearly 350 products. For more information about Z-Wave please visit www.z-wave.com.
Contact
Akira Akasaka Business Planning Office Fujikom Corporation t: +81-3-5288-5973
E-mail:akasaka@fujikom.com
Web Site:www.fujikom.com/en/products/led/