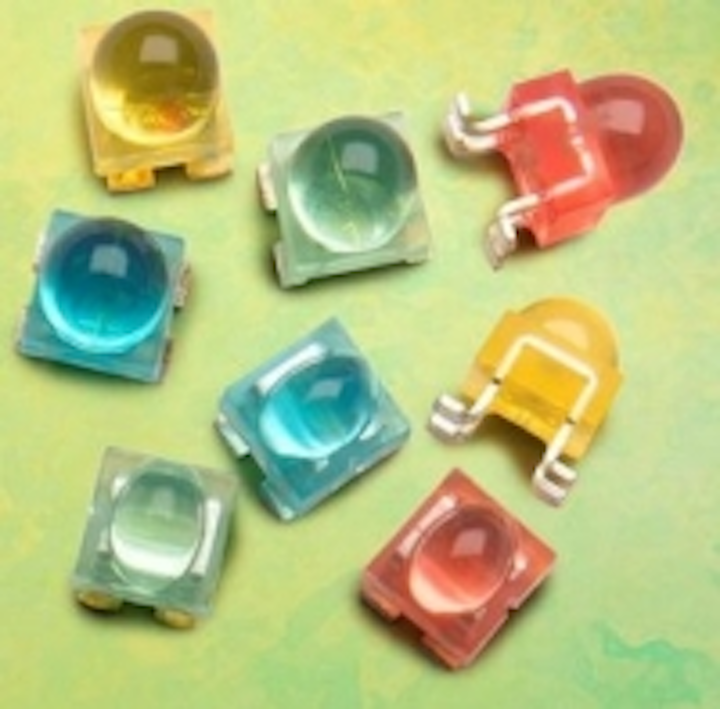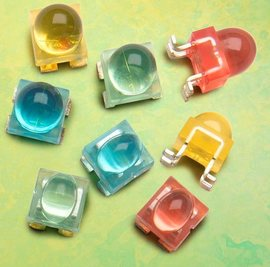 Date Announced: 17 Mar 2010
-- New amber, red, green, and blue LEDs target outdoor and indoor electronic sign and signal manufacturers
Avago Technologies (Nasdaq: AVGO), a leading supplier of analog interface components for communications, industrial and consumer applications, today announced the industry's first surface mount technology (SMT) high brightness oval and round LED lamps for use in outdoor and indoor electronic sign applications. Available in Amber, Red, Green and Blue colors, Avago's round ALMD-xx3D and oval ALMD-Lx36 LED lamps target manufacturers of full color and monochrome traffic signs, highway variable message signs, gas station price signs, and full color video wall applications used for advertising.
With the increased use of LED lamps in the marketplace, more designers of electronic signs are moving towards using LEDs in their designs that are cost effective, offer high performance, high brightness and reliable long-term performance. Moreover, these designers are choosing SMT LEDs because of their ease of assembly, compact footprint, and manufacturing flexibility which can help to reduce overall system design and development costs.
These new SMT High Brightness LED Lamps allow customers to assemble the LEDs utilizing standard industrial SMT manufacturing process. The LEDs are compatible with industrial reflow soldering process. Additionally they deliver on par or slightly less luminous intensity when compared to conventional high brightness through hole LEDs.
They are made with an advanced optical grade epoxy to provide superior performance in outdoor sign applications. For easy pick and place assembly, these LED lamps are shipped in EIA-compliant tape and reels. Each reel is shipped from a single intensity and color bin to provide better uniformity.
Key Features


Compact form factor with well defined spatial radiation pattern

Viewing angles:



ALMD-xx3D series: 30 degrees

ALMD-Lx36 series: 40 by 100 degrees



Lens features: Tinted

High brightness material

Compatible with industrial reflow soldering processes

Moisture Sensitivity Level (MSL) 2A

Pricing and Availability
Avago's ALMD-xx3D and ALMD-Lx36 LED lamps are priced from $0.24 to $0.30 each, respectively in minimum quantities of 1,000. Samples and production quantities are available now through Avago's direct sales channel and worldwide distribution partners.
About Avago Technologies
Avago Technologies is a leading supplier of analog interface components for communications, industrial and consumer applications. By leveraging its core competencies in III-V compound and silicon semiconductor design and processing, the company provides an extensive range of analog, mixed signal and optoelectronics components and subsystems to approximately 40,000 end customers. Backed by strong customer service support, the company's products serve four diverse end markets: wireless communications, wired infrastructure, industrial and automotive electronics, and consumer and computing peripherals. Avago has a global employee presence and heritage of technical innovation dating back 40 years to its Hewlett-Packard roots. Information about Avago is available on the Web at http://www.responsetrack.net/lnk/avagotech825963/?15SXI001PEI
Follow Avago on Twitter at http://www.responsetrack.net/lnk/twitter/17q7n/?15SXI001PEI.
Contact
408-435-7400
Web Site:www.avagotech.com