Philips Lumileds introduces ultra-compact Luxeon C
Mar 15th, 2010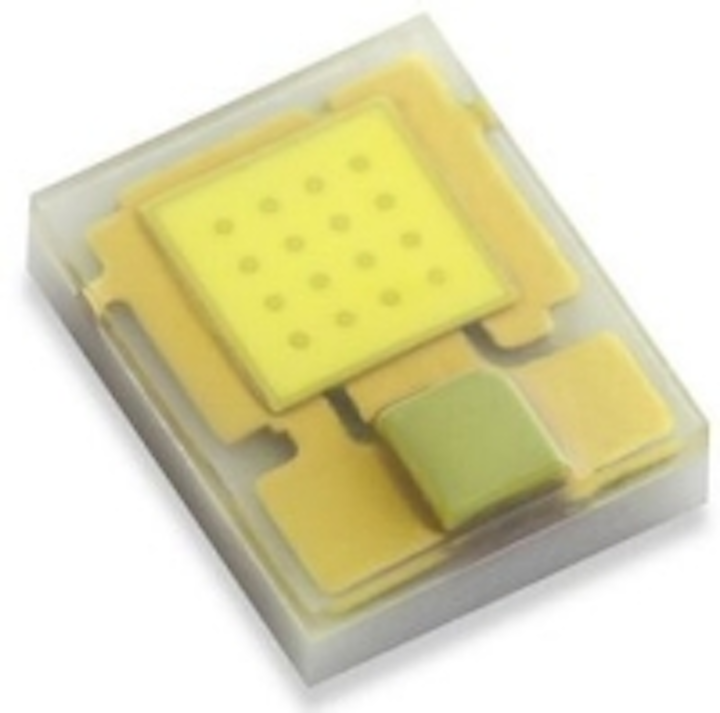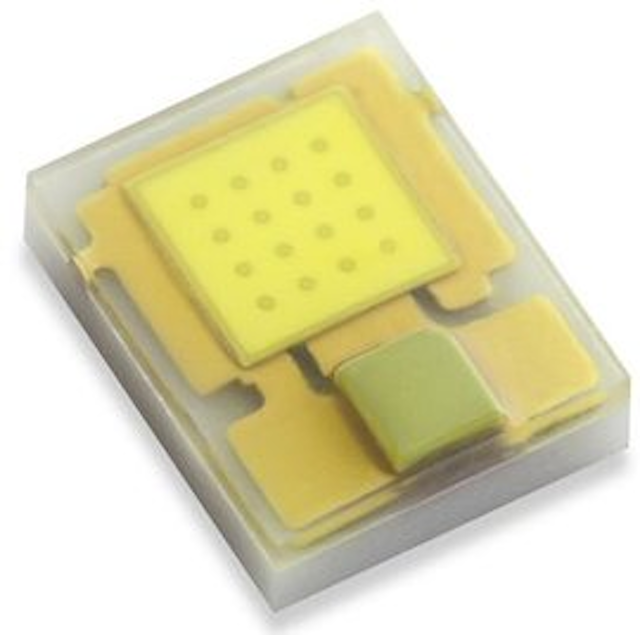 Date Announced: 15 Mar 2010
-- LUXEON c delivers a more efficient, cost effective LED solution for appliance, portable and personal lighting solutions
San Jose, United States –- Addressing the lighting industry's need for smaller, more powerful, and long-lasting LEDs for applications like refrigerators, freezers, and washing machines, Philips Lumileds today is introducing LUXEON c, the company's latest addition to its LUXEON power LED portfolio.
LUXEON c enables more efficient, cost effective, environmentally friendly lighting solutions for the tens of millions of appliances, tools, and portable applications that typically use a 10W to 40W conventional light bulb. For owners and users of these applications, implementing LUXEON c can reduce operating costs, energy consumption, and deliver a better experience for the owner.
"There are hundreds if not thousands of different lighting applications each with their own light source requirements. We have two objectives. First, to provide a path for our customers to move to a solution that makes sense for their business, and second, to enable them to rethink their design, take full advantage of the size and power of our LUXEON LEDs, and deliver a solution that adds value when compared to the original bulb-based solutions," said Frank Harder, Vice President of Product Marketing.
LUXEON c summary specifications are:
• Small form factor, 2.04 mm x 1.64 mm x 0.7 mm
• Typical 82 lumens per watt and 85 lumens of light output
• Typical forward voltage of 2.95 V
• ANSI aligned binning CCT 5000K to 5700K
• 70% lumen maintenance at 20,000 hours
Availability
LUXEON c is available from Future Lighting Solutions, www.futurelightingsolutions.com. Future Lighting Solutions also offers engineering and complementary infrastructure resources to assist customers with rapid development and market introduction of solutions using LUXEON c. Complete documentation is available at www.philipslumileds.com.
About Philips Lumileds
Philips Lumileds is the world's leading provider of power LEDs for illumination solutions. The company's leading light output, efficacy and thermal management are direct results of the ongoing commitment to advancing solid-state lighting technology and enabling lighting solutions that are more environmentally friendly, help reduce CO2 emissions and reduce the need for power plant expansion. Philips Lumileds' LUXEON LEDs are enabling new solutions for shop, outdoor, office, school, and home lighting applications. More information about the company's LUXEON LED products and solid-state lighting technologies can be found at www.philipslumileds.com.
About Royal Philips Electronics
Royal Philips Electronics of the Netherlands (NYSE: PHG, AEX: PHI) is a diversified Health and Well-being company, focused on improving people's lives through timely innovations. As a world leader in healthcare, lifestyle and lighting, Philips integrates technologies and design into people-centric solutions, based on fundamental customer insights and the brand promise of "sense and simplicity". Headquartered in the Netherlands, Philips employs approximately 116,000 employees in more than 60 countries worldwide. With sales of US $32.3 billion in 2009, the company is a market leader in cardiac care, acute care and home healthcare, energy efficient lighting solutions and new lighting applications, as well as lifestyle products for personal well-being and pleasure with strong leadership positions in flat TV, male shaving and grooming, portable entertainment and oral healthcare. News from Philips is located at www.philips.com/newscenter.
Contact
Steve Landau Philips Lumileds +1 408 964 2695
E-mail:Steve.landau@philips.com
Web Site:www.philipslumileds.com