Daktronics & Westfield Launch In-Shopping Center Digital LED Display Network
Mar 30th, 2010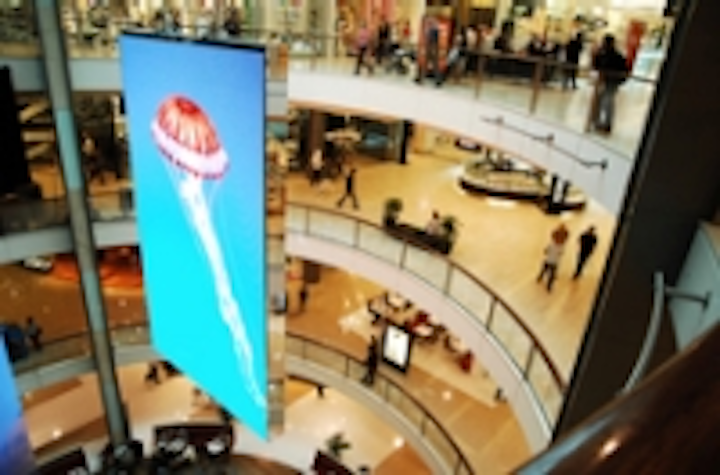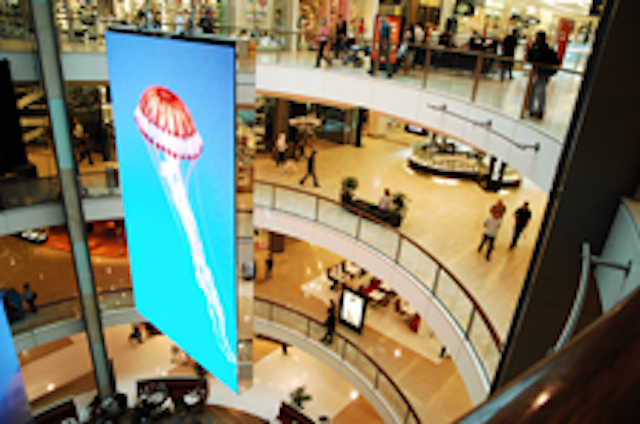 Date Announced: 30 Mar 2010
BROOKINGS, S.D. –– Westfield Group recently launched a digital network of LED video displays starting with six of its prime shopping centers in Australia. The displays and content management system were designed and manufactured by Daktronics Inc. of Brookings, S.D. (Nasdaq-DAKT). In addition to being one of the largest deployments of indoor LED advertising screens in the world, it also marks a significant step in the growth of digital advertising on that continent.
"Daktronics and Westfield have worked together for over two years in an effort to bring this groundbreaking project to realization," said Judd Guthmiller, Project Executive, Daktronics. "We are excited about this new market segment of in-shopping center advertising, and we see this as the start of a long term partnership
with Westfield."
The turnkey solution features the latest Daktronics LED video technology with content management for the whole network run by Daktronics Visiconn® software. It is a control system that allows users to run their displays from any internet ready computer. With the ability to integrate multiple display technologies (LED, LCD and others), the Visiconn® control system is the ideal solution for controlling digital display networks. The technology offers the capability for the clients of Westfield to quickly create and display messages and graphics on the LED displays, allowing advertisers to better target their content to the audience at a particular location or certain
time of day.
To date, six double-sided LED displays have been installed in five shopping centers: Bondi Junction, Parramatta, Chatswood, Doncaster and Chermside. A sixth location will be added to the network with the installation of displays at Southland in the
coming months.
"Westfield is a leading player in their industry and we are thrilled to have the opportunity to work with them on this innovative display network," commented Dan Chase, Director of Asia/Pacific Region, Daktronics Shanghai. "We are excited to implement our control solution, which will allow Westfield's digital network to grow domestically and may have applications for their global business."
About The Westfield Group
The Westfield Group is the world's largest listed retail property group by equity market capitalization. The Group has interests in and operates a global portfolio of 119 high-quality regional shopping centers in Australia, New Zealand, the United Kingdom and the United States, valued at more than $59 billion. Westfield works with over 23,700 retailers across more than 10 million square meters of retail space.
About Daktronics
Daktronics has strong leadership positions in, and is one of the world's largest suppliers of, electronic scoreboards, computer-programmable displays, and large screen video displays and control systems. The company excels in the control of large display systems, including those that require integration of multiple complex displays showing real-time information, graphics, animation and video. Daktronics designs, manufactures, markets and services display systems for customers around the world, in commercial, sports and transportation applications. For more information, visit the company's World Wide Web site at: http://www.daktronics.com, e-mail the company at sales@daktronics.com, call (605) 692-0200 or toll-free (800) 325-8766 in the United States or write to the company at 331 32nd Ave. P.O. Box 5128 Brookings, S.D. 57006-5128.
Contact
For more information contact: Blair Robertson General Manager Daktronics Australia Email blair.robertson@daktronics.com Bill Retterath Chief Financial Officer Daktronics Inc. Email bill.retterath@daktronics.com
E-mail:blair.robertson@daktronics.com
Web Site:www.daktronics.com